Another day, another moment we are reminded of how sick we will be once President and First Lady Obama leave the White House.
Live footage of us in January when they end their run.
On Thursday, POTUS released his summer playlist on Spotify, tweeting that he's been ready to "drop this" and asked what everyone was listening to.
Some of the tracks on his "Daytime" playlist include LoveHate Thing by Wale, Tightrope by Janelle Monáe, Rock Steady by Aretha Franklin and So Ambitions by Jay-Z and Pharrell. Tracks on his "Nighttime" playlist include Say Yes by Floetry, Acid Rain by Chance the Rapper and You're All I Need by Mary J. Blige and Method Man.
View the full lists below: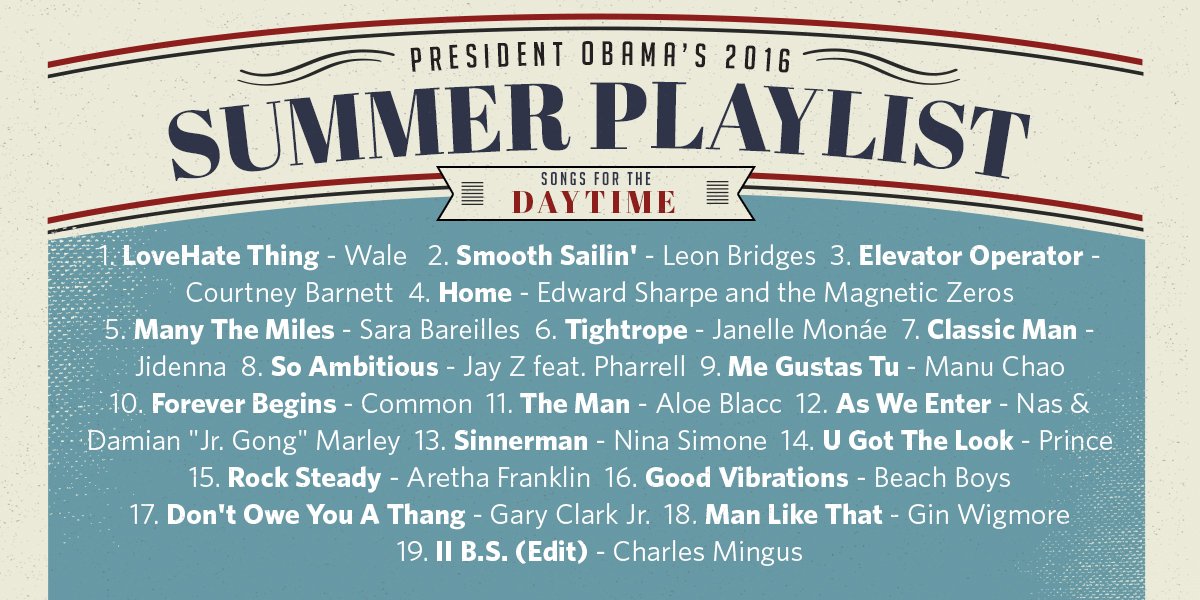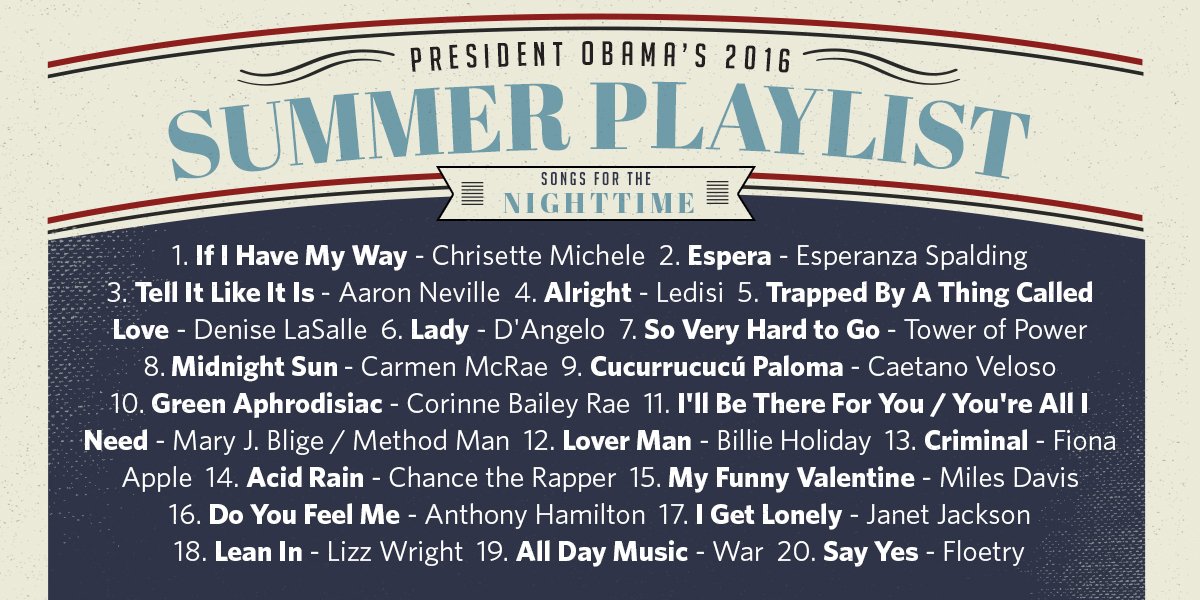 It's true. Barry O is the GOAT. Don't leave.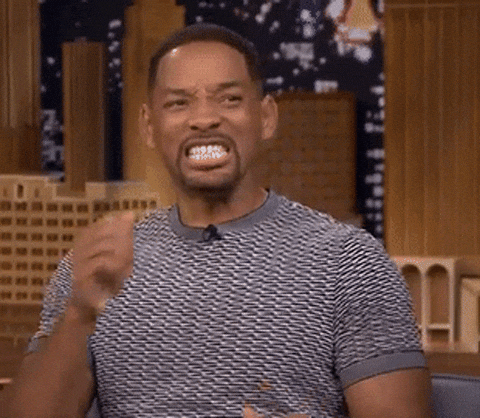 ---