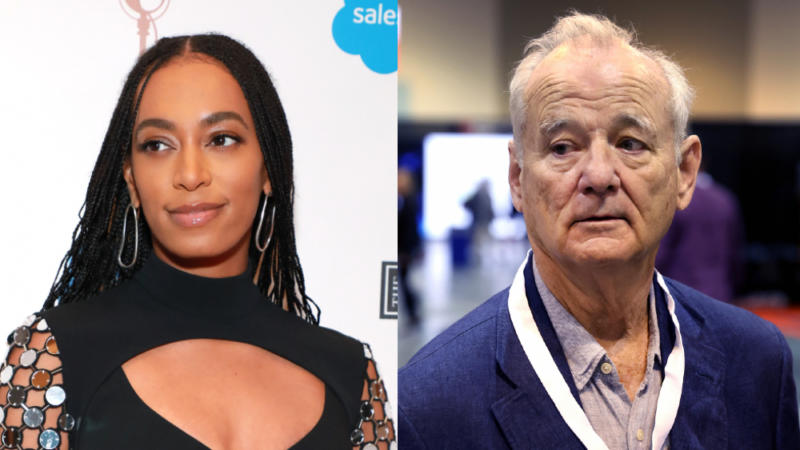 Solange Seemingly Confirms Bill Murray Put His Hands Into Her Afro And Asked If She Was Wearing A Wig During SNL Appearance
The singer silently confirmed Bill Murray disrespected her crown.
October 21, 2022 at 6:38 pm
When Solange Knowles sang "Don't Touch My Hair" she meant it. The singer recently liked tweets confirming an incident with actor Bill Murray in 2016. That year, she was the musical guest on Saturday Night Live performing songs from her album, A Seat at the Table. Benedict Cumberbatch hosted the episode and the Ghostbusters actor made a guest appearance.
The tweets came from television writer and producer Judnick Mayard. Maynard took to her Twitter to remind people what she saw Murray do to Knowles.
Maynard's first tweet was, "your yearly reminder that I saw Bill Murray put both his hands into Solange's scalp after asking her three times if her hair was a wig or not."
After some followers seemed confused about if the song was originally directed toward Murray, Maynard cleared it up. She mentioned the offensive irony in the situation, noting that Knowles had just finished singing "Don't Touch My Hair."
"Since the tweet is going around just wanna clear it up: Don't Touch My Hair is not about Bill Murray. She had just finished performing that song on SNL when he did it. that's the audacity of whiteness."