It seems that Sway Calloway still doesn't have the answers. However, that's what we need from him as all of us are wondering why he has an issue with a young black musician showing love specifically to black women.
Rising hip-hop artist Nick Grant sat down with Sway on MTV's TRL. Grant's debut single "Black Woman" pays homage to the women in his life as well as his black sisters throughout the world.
You'd think a young black man showing love to his black sisters would have conjured a level of respect from the legendary host. Instead, he went "all lives matter" and asked why Grant would isolate other women by singling out black women.
"I mean, you alienate a lot of women who aren't black, but it seemed like it was directed toward misguided youth," Sway said.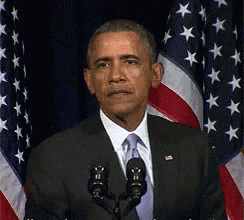 Um, OK?
Grant smoothly plays off the weird notion that him paying homage to black women is an issue by saying that he loves all women, but black women have inspired him throughout his life. Despite explaining that he wants to give black women the respect and honor they deserve, Sway still found a way to counter.
"Yeah, but to the Asian women and the Latina women and the Caucasian women, Swedish women, German, French," Sway continued.
Again, Grant says that he loves all women, but his body language shows that he's over the question.
Sway finally asks would he date outside his race, to which Grant responds, "Love is love."
This nigga Sway is a FULL blown WEIRDO.

This is what self-hate looks and anti-blackness looks like. Notice how Sway tried to pressure him into centering non-black women not ONLY in his music but also in his personal life. pic.twitter.com/fqL8gZ3sa3

— Eric???? (@LvckyLefty__) June 16, 2018
As you can imagine, social media is not feeling Sway's "all women matter" bit.
When Black women are being degraded and disrespected do niggas like Sway have this concern about "alienation"? But now when a young Black man decides to uplift and speaks to the beauty of Black women it becomes a concern and an issue?

Coon(ish) behavior.

— Eric???? (@LvckyLefty__) June 16, 2018
It's like if dude made a song cherishing his mother but Sway would be like what about "all" mothers. It is a issue for black men to adore black women.

— Maurice (@thaRealMaurice) June 16, 2018
That's like that all lives matter bs…

— Lana (@lana_lovehall) June 17, 2018
My comments are irrelevant in this particular subject but ,,,,,,,,, wtf was he supposed to make a song about? He's not gonna say "wow I love French women, thank you for raising me" if he wasn't raised by any? pic.twitter.com/hlz1uhUEuh

— ࿓ enigma (@trlpbs) June 16, 2018
Thank you. @NickGrantmusic decided to make a tribute to the women of his life who raised him and @SwaysUniverse wanted him to also include races of women who he doesn't even know. Sway your ticket is waiting for you at the station. ???????????? pic.twitter.com/07XwqYXQ7q

— I'm Black & I SAY SO (@ImBlackISAYSO2) June 17, 2018
Perhaps this was a narrative pushed by TRL execs, but as a seasoned figure in the game, why would you ever agree to be apart of the foolishness? Do better.