Trending
The Betsy DeVos-Led Dept. Of Education Misspelled W.E.B. Du Bois' Name — Then Misspelled An Apology
C'mon now.
Photo Credit: Photo: AP/Twitter
There was harsh outcry last week when Betsy DeVos was confirmed to be the next United States Education Secretary.
Like what you're reading?
Get more in your inbox.
DeVos' confirmation has resulted in protests around the nation as people don't believe she is fit to be the head of education in our country.
Sec. DeVos physically blocked by protesters from entering DC school--turned away and left. Unclear if she attempted another door. @ABC7News pic.twitter.com/buNgmOJbya

— Sam Sweeney (@SweeneyABC) February 10, 2017
On Sunday, the Department of Education tweeted a quote by W.E.B. Du Bois.... and a photo of him, but misspelled his name as "DeBois." After attempting to apologize for the mistake, the DOE had misspellings in the apology tweet!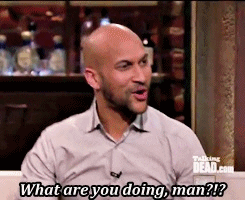 Photo: Giphy
Um. You spelled his name wrong. It's DuBois. Happy Black History Month, everybody! https://t.co/q1TLQpH386

— Soledad O'Brien (@soledadobrien) February 12, 2017
They tried to pull a #TweetAndDelete on the apology misspelling tweet, but of course, receipts were held.
The Dept of Education made a typo in their tweet apologizing for making a typo.
At least we know @BetsyDeVos is really in charge over there. pic.twitter.com/RgppGynQG5

— Corbin Reiff (@CorbinReiff) February 12, 2017
This is just too much y'all. And During Black History Month? No, just no.