The 'Do Better' Playbook: 8 Of The Most 'SMH' Moments That Should Stay In 2018
Moments we hope to leave behind.
December 20, 2018 at 8:31 pm
When it came to shenanigans, 2018 was one for the books. While we're ready to look to 2019 with optimism, we can't forget the moments that collectively made us shake our heads last year and question "WTF?" In no particular order, here's the "do better" roundup that we hope to leave behind as we electric slide into the new year.
1. Kanye West on slavery as a "choice"
Kanye West has always been known to be eccentric, but this year he really threw us for a loop — or under the bus. So much so, that it's debatable if he is still, in fact, cancelled. In May, Yeezy crashed the TMZ offices to profess many ideas about his genius, art and medication, but it was his thoughts on African American slavery that grabbed headlines.

YouTube | TMZ
"When you hear about slavery for 400 years — 400 years? That sounds like a choice," reasoned Yeezy, slyly asserting that victims of the Transatlantic slave trade could have or should have just packed up and went elsewhere with ease.
Luckily , the good brother Van Lathan was on hand to inform him of how disappointing and dangerous his comments were.
"While you are making music, and being an artist, and living the life that you've earned by being a genius, the rest of us in society have to deal with these threats to our lives," Lathan said. "We have to deal with the marginalization that's come from the 400 years of slavery that you said for our people was a choice."
Lathan dropped the mic by ending with, "Frankly, I'm disappointed, I'm appalled, and brother, I am unbelievably hurt by the fact that you have morphed into something — to me — that's not real."
True to form, Black people mixed our outrage and disbelief with natural hilarity to spawn the epic, Black fiction narrative hashtag, #IfSlaveryWasAChoice:
"Okay, it says here on Careerbuilder that Massa Thomas got better slavecare" #IfSlaveryWasAChoice pic.twitter.com/THEhQFjjtg— Rap&OrderJulius (@FunnyJulius) May 1, 2018
When your bff finally switches shifts & yall run into each other in the cotton field #ifslaverywasachoice pic.twitter.com/5YFPbAY5bI— And Yet… (@jazi_boo01) May 3, 2018
Massa: this here meal is too spicy

Me: *removes food and lets Massa go hungry*

Massa: but I'm still hungry!

Me: pic.twitter.com/BMkWqNYW4E— Kelechi Okafor (@kelechnekoff) May 1, 2018
Me and my man stepping out after we both checked "no thanks" on our slavery forms pic.twitter.com/L3FGZRwI44— do (@itsjustdebb) May 2, 2018
West eventually apologized on WGCI 107.5, saying he was sorry about how it made "us feel."


YouTube | StrayxSerse
2. Joe Budden: 'Who Hurt You?'
In October, Joe Budden threw a rock at a hornets' nest when he screamed at his co-host Scottie Beam during a taping of his show State of the Culture for refusing to be upset over Brittany Renner's tell-all book Judge This Cover. In it, Renner detailed many of her past sexual liaisons with industry players.
Just gonna leave this here and go. pic.twitter.com/gCicbB8SZK— Joe Budden (@JoeBudden) October 28, 2018
"I want you to sound just as sensible as you as you do every other show; when a man is doing f**k s**t, and you want to kill all the men, you want to lock up all the men, you want to do everything to men! You don't want to do nothing to women!! That is my problem with this fake, women empowerment bulls**t," Budden aggressively yelled, while Beam tried to get a word in.
Eventually, Budden threw in the pièce de résistance , a phrase used to gaslight Black women in any discussion on gender equality: "BOY, she hates men! Everything she's say[ing] is hating [on] men!! Who hurt you?"
Basically saying, "Who hurt you sis?" His condescension did not go unnoticed by Twitter. Blavity covered the ashy implications and triggering affects of the statement.
Whew, when I tell you @ScottieBeam is a strong one, because all this "Who hurt you?" "You hate men?" Just wouldn't fly with me. As if you have to hate men to notice their uncouth behavior and hope they'd want to be held accountable.— Ms. Golding (@GoldingGirl617) October 28, 2018
Watching Joe Budden, yell and scream at Scottie Beam as she's calmly trying to state her point of view…

Who hurt you, Joe?

That's the true question.— Sistah of House Stark (@lynjaimeee) October 28, 2018
the irony in him asking "who hurt you" when he's literally SCREAMING at Scottie over a woman's right to talk about who she's slept with. which…as Scottie pointed out, dudes have built whole careers off of. so Joe who hurt YOU bruh?— Franchesca Ramsey (@chescaleigh) October 29, 2018
3. Black Blue Checks vs. Black Twitter by Way of Timothy Anne Burnside
It all started simple enough. In September, DJ Chubb E Swagg took to Twitter to throw out a query:
THERE IS A WHITE WOMAN CURATING THE HIP HOP PART OF THE NMAAHC SMITHSONIAN?!?!?!?!?!?!? WHO LET THIS SHIT HAPPEN!?!?!— i sing blueface at karaoke (@DjChubbESwagg) September 20, 2018
Since its opening in 2016, the National Museum of African American History and Culture (NMAAHC) has been a coveted experience. With numerous conversations around cultural appropriation happening in recent years, one would assume that a Black man asking how a white woman, cultural historian Timothy Anne Burnside, got in position to curate the hip-hop archive at the nation's premier museum of African American history wouldn't seem odd. But that wasn't the case.
"Many of Burnside's celebrity and internet 'famous' Black friends came to her defense, and even garnered a lot of side eyes from social media as they seemingly berated Swagg, a Black man, in defense of a white woman. Some of the comments ranged from 'How dare he question an ally's work' to 'Well, maybe no Black people applied for the job?'" Essence noted.
DJ Chubb someone got up early today in what I guess was an attempt to slander the good work being done by @timothyanne at the @NMAAHC. I know she's somewhere leading a tour or unearthing an artifact, so she's probably unbothered by this bully. But I have time today!— Symone D. Sanders (@SymoneDSanders) September 21, 2018
In the end, a divisive battle between Black Twitter and verified Black Twitter ensued, with many Black content creators apologizing or adding commentary.
I f**cked up. There are no two ways around it. I jumped when I should've minded my business and that was wrong. I apologize to @DjChubbESwagg for escalating a question he had every right to ask. I used my platform poorly and I'm sorry for that. Full stop.— April (@ReignOfApril) September 24, 2018
I was trying not to say anything because I rock with everyone involved (well, not that man with the suit vest, lol), but this has been one of the most uncomfortable things I have ever witnessed on this app. It's worth thinking about what can/must be learned from it.— Jamilah Lemieux???? (@JamilahLemieux) September 22, 2018
4. The Self-Hating Black Teen

YouTube | Dr. Phil
In October, 16-year-old Treasure Richards of Detroit shocked the world when she appeared on Dr. Phil to confess, "I'm white. I'm a Caucasian because everything about me is different from an African American," she said. "I have naturally straight hair. My hair is not nappy; it doesn't require a weave."
Though it was obvious that Treasure was not, in fact, a Caucasian woman — but a Black girl with a perm — a woman claiming to be her sister soon emerged to expose the rouse.
YALL the girl that was on dr phil, her sister is exposing her rn ???? pic.twitter.com/PZz9D1OpkM— N•I•A ✨????⚜️ (@ni_a97) October 28, 2018
"All Treasure known is Black all her life…Treasure is banned from every CVS in America, she's a middle-school dropout, such a hoodrat, sold fake hair online for high prices, delivered fake weave to people's home that was like bulls**t quality dollar store hair for like $50 and stuff like that. She had people looking for her," Treasure's alleged sister Nina Kimberly states in the above video.
Yikes.
5. Offset: 'I'm Sorry, Bruh'
Cardi B and rapper Offset's relationship made the headlines several times in 2018, not only for altercations resulting from alleged infidelities, but also for starting a young family. In early December, everything apparently came to a head when Cardi B released a candid video on Instagram announcing the end of their union.
Weeks later, Offset chose to make a very public apology to his estranged wife by crashing her historic Rolling Loud performance, where she was first woman to head the series."I just want to tell you I'm sorry, bruh — in person, in front of the world," Offset proclaimed as he walked on stage.

YouTube | instagram live
After public backlash criticizing Offset rolling up on Cardi B while she was essentially at work, he replied:
All of my wrongs have been made public, i figure It's only right that my apologies are made public too. A nigga was just trying …..thank god I ain't got no balloons sheeesh— OFFSET (@OffsetYRN) December 16, 2018
6. Pusha T vs. Drake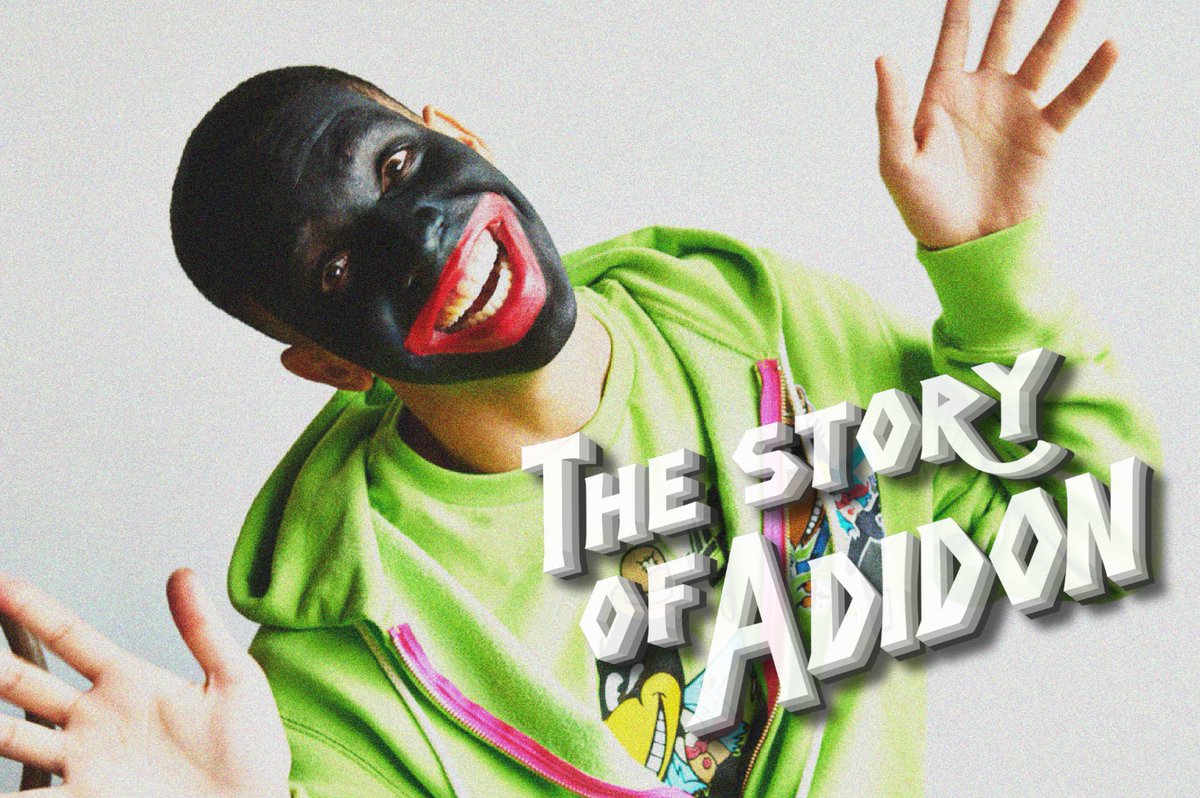 In May, hip-hop OG Pusha T released a scathing rebuttal geared towards Drake's "Duppy Freestyle." In the diss track titled "The Story of Adidon," Pusha T not only raised allegations that Drake had a secret son, but he also released this a cringeworthy photo of Drake in blackface.
7. Kanye West Visits Trump



YouTube | USA TODAY
Kanye West went to visit Donald Trump in October for a chit-chat, confirming that the once pro-Black trailblazer is an unrecognizable version of his former self. At the meeting, West essentially professed his love for Trump and how wearing the infamous MAGA hat made him feel like "superman." He also shared that his 2005 on-air criticism of George W. Bush's negligence during Hurricane Katrina was a result of him being programmed to think from a "victimized mentality, a welfare mentality." Trump looked on in disbelief, before West gleefully jumped up to hug him.
It was also noted that Kanye West's password was "000000."
Kanye just unlocked his iPhone before the TV cameras in the Oval Office. And his password is just 0 repeatedly pic.twitter.com/mOAbhRLr7s— Steve Kopack (@SteveKopack) October 11, 2018
8. Nicki Minaj and Cardi B Beef
In September, the murky and storied beef between femcees Nicki Minaj and Cardi B came to a head in the form of a thrown shoe. According TMZ, at Harper's BAZAAR ICONS Fashion Week party, Cardi B approached Nicki's table screaming. She eventually took off her shoe and threw at Minaj.Though the shoe did not connect, Cardi B was reportedly escorted from the party wearing one shoe. she also had a knot on her face.
Cardi B & Rah Ali of Nicki Minaj's Camp got into a scuffle at Harper's Bazaar's NYFW party tonight. pic.twitter.com/jI5BOGs14T— miixtapechiick.com (@MXCKposts) September 8, 2018
2018 was a wild ride! Let's see what the new year has in store.