J. Cole released his latest single "Middle Child" on Thursday night and turned the Twitterverse on its head. Prior to the release and as per usual, the rapper famed for going platinum with no features, managed to have the internet buzzing in anticipation.
A few days after the single's release, marked another significant moment in Dreamville: Cole's 34th birthday.
In honor of his born day, here are seven facts you or may not (there's levels to this fandom stuff) have known about J. Cole.
1. He was born in Frankurt, Germany.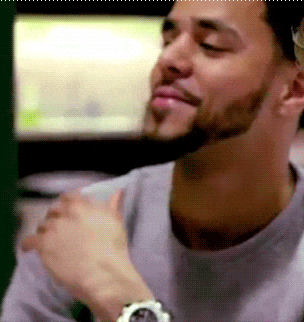 Although we hear Cole proudly rep "the Ville," he was born in Germany where his dad was based in the U.S. Army. Born to a German mother and a black father, the family moved to Fayetteville, North Carolina, when Cole was 8 months old.
2. His original rap names were "Blaza" and "Therapist."
When Cole first began rapping, he used the name Blaza. He then switched to Therapist after consulting the dictionary. He ultimately opted for an alias close to his real name Jermaine Lamar Cole. Hence, we were introduced to J. Cole before he released 2007's "The Come Up."
3. J. Cole has produced quite a few hits.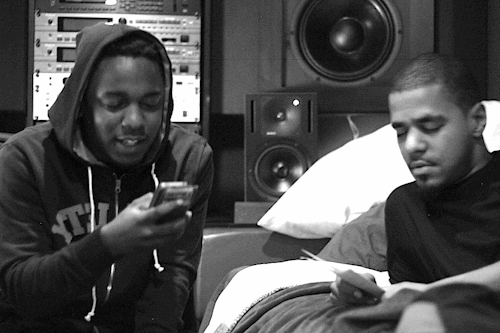 Although we may never actually get a joint album by Cole and Kendrick Lamar, Cole has produced for the Compton rapper. He co-produced "Hiii Power" from K. Dot's first album, "Section 80." Cole has also produced for Wale, Fabolous, Pusha T and many more.
4. Cole married his high school sweetheart.
Sooo J.Cole is apparently engaged to his girlfriend of nine years Melissa Heholt ???? pic.twitter.com/2Ve4eLreD3

— Isaiah Lee (@isaiahleemusic) December 14, 2013
Cole has been with his wife, Melissa Heholt, for over a decade. Because she's a private woman, there's not much available information about her. However, we do know that she's an event planner and the executive director of Cole's Dreamville Foundation. The couple also have a daughter.
5. He was the first rapper in 25 years to go platinum with no features.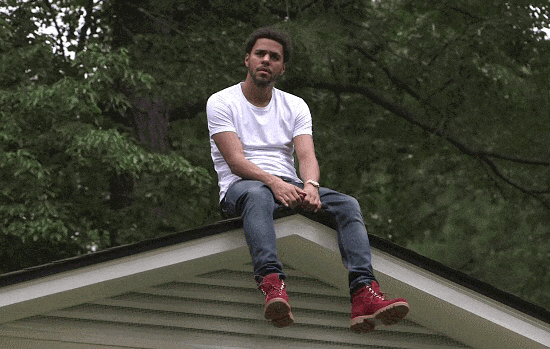 Cole pretty much coined the phrase "platinum with no features" after his poppin' "2014 Forest Hills Drive" album in 2014. His follow-up release in 2016, "4 Your Eyez Only," also went platinum with no features.
6. His nickname as a toddler was Moe Dee.
You'd have to be true hip-hop head to know the origin of that one. A pre-K Cole took the nickname from one of his earliest rap inspirations — Kool Moe Dee, the first rapper to perform at the Grammys.
7. J. Cole was the first chair violinist for Terry Sanford High School Orchestra.
While we don't have actual footage of him in his glory days, we can see he was the truth on the violin.