11 Artists That We Hope Can Stage A Musical Comeback In 2017
This is actually a petition.
January 25, 2017 at 2:32 pm
Don't you think that 2017 should be the "Year of the Comebacks?"
You know, where some of our favorite musical artists from the late 90s and early 2000s, escape from the shadows and release some classic hits to heat up the summer. Just imagine how the culture would shift if our ears were blessed with another hit from Nas, Common or Lauryn Hill to name just a few.
I know I probably sound like an "old-head," but in my opinion, I miss the days when music actually meant something. Back when we would turn out in numbers to go and buy a physical copy of our favorite artists' CD or go to their concerts because we supported their movement. Back then, we felt like we were a part of it.
I know all of us can agree that given today's musical climate with there being more of a focus on social media beefs than true artistry, we wish that the stars would align so that some of the artists who rocked our playlist and created so many memories for us growing up would make a much-needed reappearance back to the main stage.
Check out the 11 musical artists/groups that we think would be chart-topping, if they made a comeback:
1. Faith Evans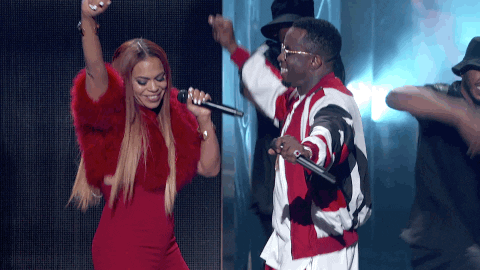 Photo: Giphy
The First Lady of "Bad Boy Entertainment," and the wife of Hip-Hop icon Biggie Smalls, Faith Evans, had a nice seat in the top spot during the late 90s with hits like "Soon As I Get Home," "Never Gonna Let You Go," and "One More Chance." The R&B diva hasn't released a new album since 2014, and "the people" are in need of some new music from the Queen.
2. Missy Elliot & Timbaland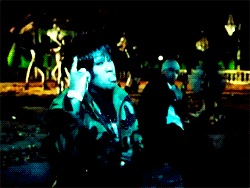 Photo: Giphy
The dynamic duo that produced some of Aaliyah's greatest hits, and also individually made a lot of noise in the early 2000s with their innovative beats and out-of-sight music video productions.
3. Kelis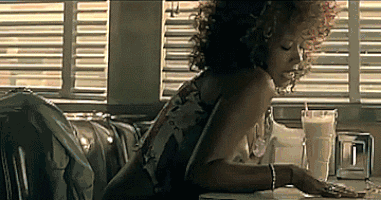 Photo: Giphy
Ladies, if "Milkshake," and "Bossy" were not one of your favorite songs growing up, then I don't know what was. What in the hell happened to Kelis? She got us all into the movement, and then just disappeared. Another album/track from her this year would be amazing!
4. Jay Electronica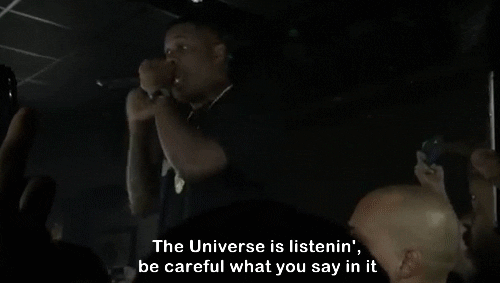 Photo: Giphy
The man responsible for dope songs like "Exhibit C," "We Made It," and "Road to Perdition" with Jay Z. A real conscious rapper, Jay Electronica's sound, delivery, and content is definitely what we need this year to raise the level of craftsmanship in the industry.
5. OutKast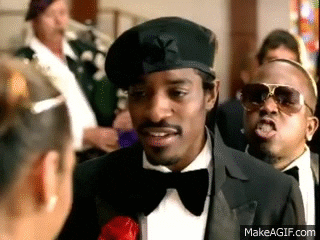 Photo: Giphy
The rap duo that changed the game, and helped to put Atlanta on the map as a mecca for hip-hop music/culture. Andre 3000 and Big Boi's creativity and willingness to take risks by going against the grain with their sound and dress, is something's that we definitely need to infuse back in today's rap game.
6. Brandy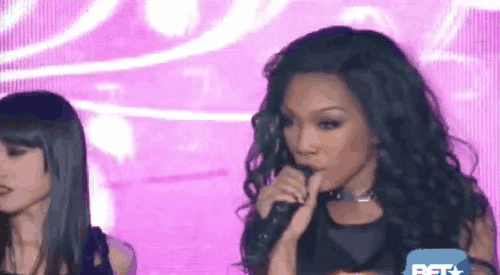 Photo: Giphy
Brandy's list of achievements are literally through the roof, and they just keep growing. As a veteran in the game, Brandy has the type of voice/music that is truly timeless. A new hit from her this year would be the "icing on the cake" for all of her die-hard fans out there who are patiently waiting for her to return to the main stage.
7. Eve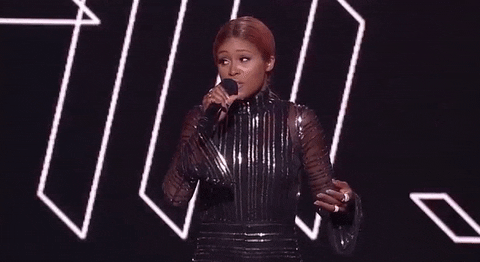 Photo: Giphy
We need some diversity in the female rap category, instead of just having the same person (Hey Nicki!) win every award all the time (no shade though). As the First Lady of Ruff Ryders and an icon in the female rap industry, Eve is definitely what the game is missing right now. Although she has done a few features recently, she hasn't released a new album since 2013.
8. Lauryn Hill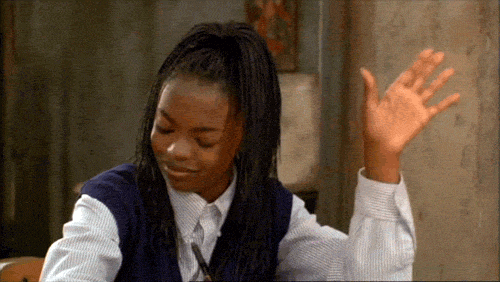 Photo: Giphy
Childddd!! Do I even need to go into why we need some new music from Ms. Hill?!? The girl is the truth, through and through, and this year would be iconic if she blessed the mic with some new jams to heat up the summer.
9. Bilal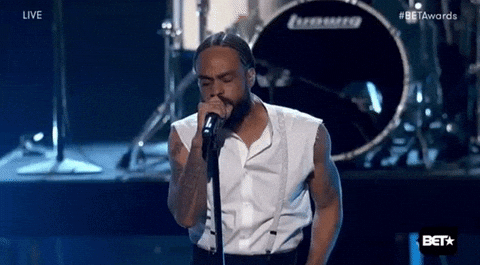 Photo: Giphy
Other than a killer performance to honor Prince at last year's BET Awards, Bilal has been M.I.A on the music scene since he released his last album titled "In Another Life," in 2015. Let's hope he releases some new music this year, to keep his momentum with his fans going!
10. Damian Marley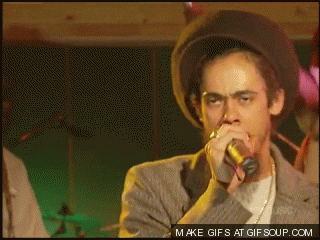 Photo: Giphy
Damian Marley had big shoes to fill as the son of Reggae Legend Bob Marley, but he seems to be holding his own. With hit songs in the early 2000's like "Welcome to Jamrock" that actually earned him a Grammy Award for Best Reggae Album and Best Urban/Alternative Performance, he was well on his way to achieving his own greatness. He hasn't produced a new album since 2011, but I'm sure that fans will be happy to know that he is supposed to be releasing his fourth studio album "Stony Hill," in 2017.
11. Raphael Saddiq
Photo: The Main Ingredient
A singer, songwriter, guitarist, producer, and the leader of "Old-School R & B," Raphael Saadiq is an artist who's music I'm sure will withstand time. On Twitter, he revealed that he is working on his new album, which should be released soon. So be on the lookout for that this year.
What artists do you wish made a comeback this year? Let's chat below