News
9 Viral Daddy-Daughter Moments Sure To Leave You Cackling Or Crying
There's nothing quite like a daddy-daughter bond.
Daddy's Day is upon us, so there's no better time than now to pay homage to the dads who go all out for their little ones. From the daunting task of learning to style your daughter's hair to using long locs as a cradle, social media has put us on to some of the most touching moments between black fathers and their daughters.
In honor of these touching tidbits, we've put together some of the most adorable daddy-daughter clips and photos: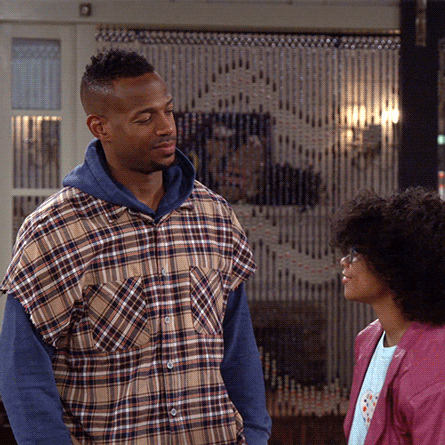 Like what you're reading?
Get more in your inbox.
2. When this dad messed up his daughter's hair, but she let him know in the most polite way ever.
What a polite way to tell me "Dad you f*cked up my hair" 😂😂 at least I tried. pic.twitter.com/1NQvB6IOYt

— יהברע (@__BAriP100) April 27, 2018
3. When this dad thought he had gotten his daughters hair right, but her hair disagreed.
4 When this daughter argued with her dad about counting. Maybe she's right, who needs the number four, anyway?
5. The saying goes that your dad is your first superhero, and this dad made his daughter believe he could use his powers on her.
6. When this dad wrapped his baby in his locs and gave us this adorable photo.
7. When this dad had an interview with his 3-month-old daughter. At least they both know she runs the show.
8. When this baby was just trying to get her dance on, and her dad called her out. When in doubt, cry it out.
9. When daddy is your best friend and you want the world to know.
---
Sponsored Content
8 Self-Help Tips To Become A Better You