Some of these black celebrities can pass for decades younger than their actual age.
Seriously though? At least I can take solace in the fact that I haven't peaked.
---
Naomi Campbell
Those cheekbones. That height. Those legs. Naomi's confidence and acceptance of herself as a black supermodel are what keep her at the top of the game at 44 years old, and able to dispense advice to younger models who may or may not be wearing the wrong shade of lipstick in front of her.
Sade
Almost 60 years old, and still exuding that sultry, seductive and mysterious vibe that we love about her music.
Angela Bassett
I have a few problems with American Horror Story, but when they brought Angela Bassett onto the third season, I could at least look forward to watching her effortlessly be a bad ass (can I get a replica of that voodoo throne she was sitting on?). I might even have to finish the terrible fourth season just to see her outshine her younger co-stars at the age of 56.
Nia Long
Love this hair. Braids by @jahmonit my little sister. So proud of you. pic.twitter.com/rFVRk85oO1

— Nia Long (@NiaLong) January 26, 2015
This 44-year-old can wear her hair however she wants and be beautiful, as we can see here, but I think we can all agree she could still rock that short do from Friday, too.
Iman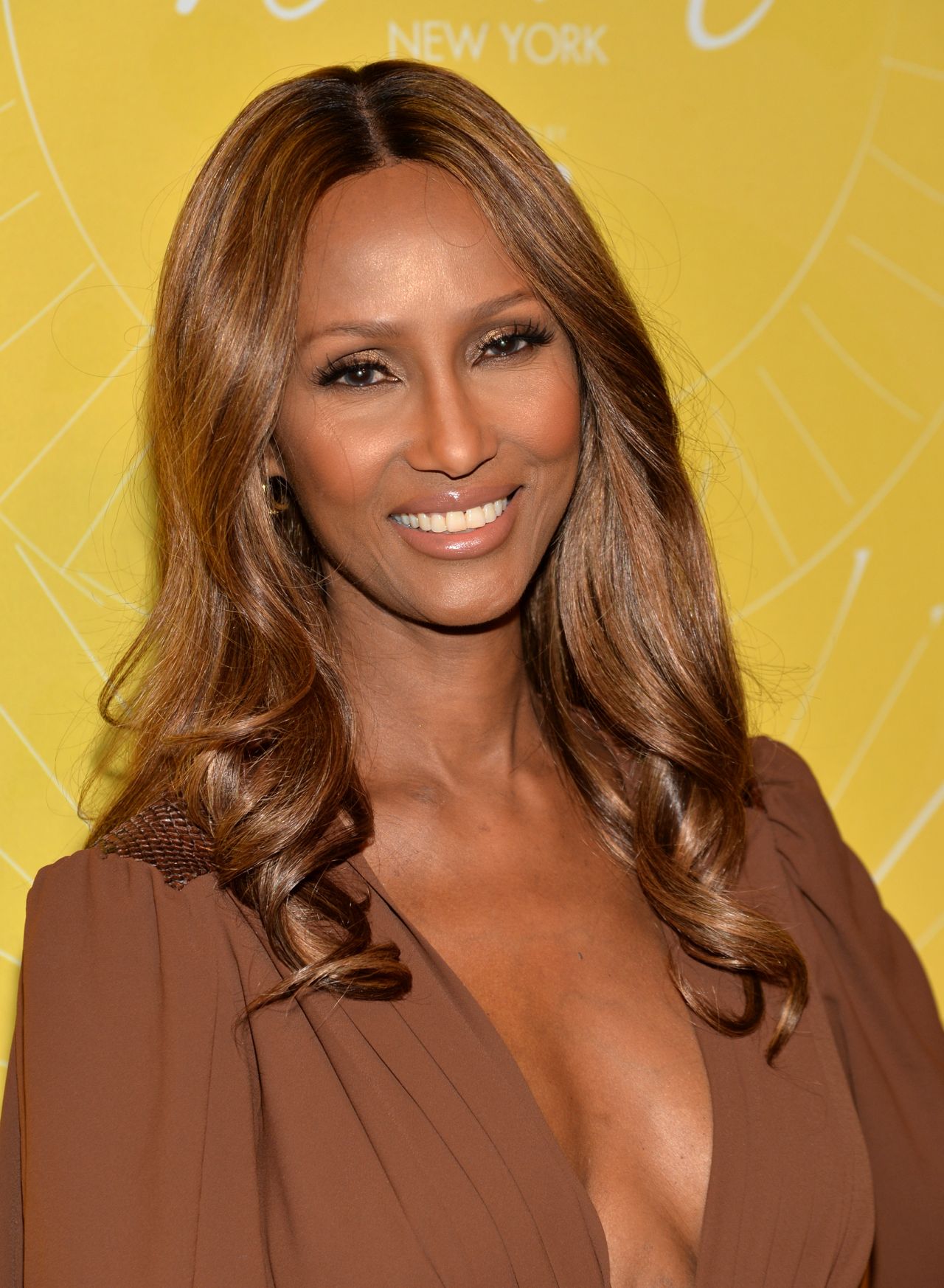 Being older in the beauty industry can be difficult, but Iman is not going to let being 59 years old stop her. She's trying to help us all out with her own makeup line. There is a nice selection of shades for dark-skinned girls, and the products are relatively affordable.
Prince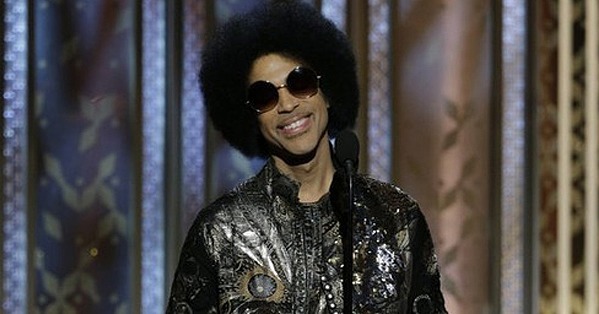 If you didn't already know, Prince is immortal. It should really be a universal fact at this point. And because this 56-year-old is an immortal being, it's impossible to shade him. Don't even try.
Jamie Foxx
You know the novel The Picture of Dorian Gray? A guy sells his soul to avoid aging and lives a hedonistic life, but a portrait of him reveals the wear and tear he's physically gone through because of this lifestyle. Jamie Foxx has to be on something like this. Check him out on In Living Color in 1991. Look at him on his self-titled show in 2000. Look at him again hanging in the club and blaming it all on the alcohol in 2008. Look at him now in Annie. He suspiciously looks the same age in all of these roles.  
Garcelle Beauvais
Woo hoo finally picked up my new glasses!! I can see clearly now lol pic.twitter.com/YsNlFzoHML — Garcelle Beauvais (@GarcelleB) January 29, 2015
Speaking of Jamie, have you seen Fancy lately? Maybe not, but I was recently watching the music video for "Down Low" by R. Kelly ft. The Isley Brothers, and there she was in all of her mid-'90s glory, so I had to check up on her. At 48 years old, she still looks so sweet, I guarantee Jamie would be chasing after her today like he was on his show.      
Tichina Arnold
You know you sat there watching Everybody Hates Chris thinking she looked the same on that show as she did playing Pam on Martin 10+ years ago. Most recently, French Montana tried to come for her by criticizing a candid photo of her on a plane. She could've ignored him and basked in how she still looks good at 45 years old, but she made it even better by coming for his life on Instagram.
Jada Pinkett Smith + Will Smith
Even though everyone laughs at the spacy things their children say, I think these two have raised some open-minded, intelligent kids, and if they wanted to adopt me we could totally arrange that. Their chill is probably what keeps them young. Jada is a stunning 43 years old, while Will is just 46. (Bonus shout out to Adrienne Banfield-Jones, Jada's mom – did you see those pics of her coming out of the ocean with abs? How many 61-year-olds do you know with abs?)
Chilli
Apparently we're traveling back to the '90s – TLC is planning for another album, and at 43 years old, Chilli still looks just how she did back then. I'm all for this, but even if the CD doesn't pan out, "No Scrubs" will ALWAYS be the anthem.
Denzel Washington
Everyone's always like, "George Clooney this, George Clooney that," but I personally think Denzel is the real epitome of a classic, award-winning Hollywood actor. Dude is 60 years old, a dad to four kids, and has been with his wife since 1983. He's definitely doing many things right.
Vivica A. Fox
Something about her has rubbed me the wrong way in the past, but I can't deny that Fox looks great for a 50-year-old. She grew on me for a hot second after her 15 minutes on The Celebrity Apprentice, and she gets bonus points for being in Kill Bill.
Lenny Kravitz
Gettin' my Al Green-Sex Pistols look on. Gonna be one of those nights! #HappyNewYear pic.twitter.com/3NjBFM8Jbe

— Lenny Kravitz (@LennyKravitz) December 31, 2014
If I was friends with Zoë Kravitz, there would be many instances of me coming over and her eventually asking me to please not hit on her dad. To which I would say, "I'll stop when he's not 50 years old with this body."    
Tyra Banks
Tyra is 41 years old, but she's like a big kid in a lot of ways – she's goofy, carefree, and will turn a story about someone else into something about her. That youthful energy compliments her model looks, good intentions, and efforts to instill confidence in young women.    
Idris Elba
Elba is like a suave older spy who can handle tons of action, make a lady swoon, and look good in black-tie garb at the end of the day. Oh, did I just describe James Bond? All the people against the idea of this 42-year-old playing this role because he's black are just mad that 15 years could pass and he'd still look good enough to be Bond.    
Phylicia Rashād
With the recent rape allegations surrounding Bill Cosby, Rashād has defended him and the legacy he's built for black people. Some agree with her stance, some don't, but no one can deny that she looks good for a 66-year-old, and has given us some great gifs and words to live by from her role as an intelligent and independent black mother on The Cosby Show.    
Queen Latifah
Latifah's sexuality is under speculation lately, but I'm more concerned about where I can get some of the outfits she wears on her talk show. The 44-year-old started as a plus-sized rapper in a Hollywood where those qualities aren't valued, but she still manages to look amazing every time she walks on stage.    
Taraji P. Henson
Henson is proof that beauty and versatility don't have to fade with age. She's been in a wide range of movies, from Hustle & Flow to The Curious Case of Benjamin Button. There always seems to be a degree of strength in her characters, and the 44-year-old's current role as Cookie on Empire is no exception.    
The Obamas
  Lots of people might say 53-year-old President Barack Obama looks old and tired compared to when he first entered office in 2008, but I'd like to see any of those critics go through the stress of running this country and look half as good. The same can be said of 51-year-old Michelle, who's still got those killer arms and that on-point first-lady fashion after all of the stress. 
Taye Diggs

I want to say that Diggs looks like a Goober, as in the chocolate peanut candies, but I'm afraid the legions of men and women attracted to him will attack me thinking I mean it as shade. But it's not! He's got a boyish-yet-handsome face and seems to be a great father. The 44-year-old recently split with his wife, but the photo above appears to show a new girlfriend. You can pretend you have a chance if you want.
 Common
Another guy who looks like a Goober in the best way possible. At 42 years old, he has a childlike glint in his eyes and a clear passion for all that he does. Catch him performing with John Legend at the Oscars on Feb. 22.
Chris Rock
Sometimes there can be a disconnect between the views of older and younger generations. But Rock, who will be 50 on Feb. 7, seems to have insights that millennials can agree with and appreciate. Having an open mind like this is key to keeping it fresh, which he does.
Erykah Badu
When mercury is in retrograde. pic.twitter.com/9eaKea2OOF

— ErykahBadoula (@fatbellybella) January 26, 2015
You'd think being a singer, producer, sometimes-actress and activist would take a physical toll after 43 years, but Badu looks worry-free in this fun pic of her and her daughters that she shared on Twitter. 20 years of clean, vegan eating can't hurt either.
Viola Davis
I don't watch How to Get Away with Murder, (I know, I've committed a deep sin against all of ShondaLand and will try to atone) but even I was screaming at the iconic scene where Annalise Keating takes her wig and makeup off to reveal natural hair and glowing skin underneath. I can only moisturize twice a day and hope my complexion is that nice when I'm 49 years old. (Don't forget the neck!)