On The 25th Anniversary Of His Death, We Remember And Honor Iconic Tennis Player Arthur Ashe
Rest in power, Mr. Ashe.
February 06, 2018 at 10:26 pm
When you think of tennis history, one legendary name should come to mind: Arthur Ashe.
Ashe is a three-time Grand Slam title winner, the first black player to play on the United States Davis Cup team and the only black man ever to win the singles title at Wimbledon, the US Open and the Australian Open, according to the New York Public Library.
Ashe didn't just achieve glory on the court — he also fought for human rights.
"I'm no militant Negro, no crusader. I want to do something for my race, but I figure I can do it best by example, by showing Negro boys the way. That's what Jackie Robinson and Willie Mays have done," Ashe told the New York Times in 1968.
After breaking barriers on the tennis court, Ashe worked to destroy the stigma around HIV.
Following Magic Johnson's history-making announcement about his HIV-positive status, Ashe revealed to the word that he, too, was HIV-positive. At the time, the virus was poorly understood, and widely feared.
"Beginning with my admittance to New York Hospital for brain surgery in September 1988, some of you heard that I had tested positive for HIV, the virus that causes AIDS. That is indeed the case," Ashe said, according to a WSBTV report. Following his announcement, he strove to alleviate the fear and misconceptions surrounding the disease.
Sadly, today marks the 25th anniversary of his death on February 6, 1993. Ashe passed from AIDS-related pneumonia complications at the age of 49.
"He was the definition of grace, dignity, elegance and style. As one of the world's greatest tennis players, he was the consummate professional: fiercely competitive yet respectful, disciplined yet creative, a genuine student of the game. The late tennis chronicler Bud Collins called him the 'thinking man's tennis player,'" wrote Ashe's lawyer/business adviser and friend, Donald L. Dell in the Washington Post this week.
The pioneer's legacy continues to live through the Arthur Ashe Stadium, the main stadium of the U.S. Open.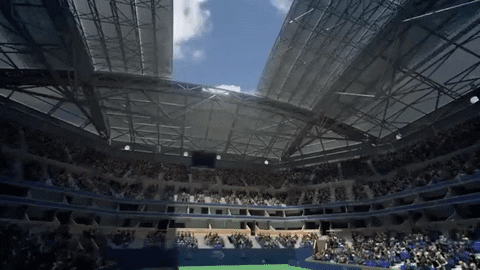 Rest in power, Arthur Ashe!