Editorial Desk
28 Of The Best GIFs Featured On GIPHY's Culture Page
Strictly for the culture.
GIPHY's got their hands right at the pulse of black culture. For every moment that's crucial in our modern history, you can trust the site has already immortalized it in the graphics interchange format you've known and loved for years and years. For Black History Month, the digital hub has received a lot of praise for their well-curated content dedicated solely to every aspect of black excellence. Users have enjoyed the original and innovative imagery that features hashtags like #BlackGirlMagic and #BlackBoyJoy along with incredible acknowledgement of icons and social movements that have shaped our journey.
Jasmyn Lawson currently serves as a culture editor at GIPHY. With her title, she's cultivating the digital world effortlessly with her manicured hand tightly on the pulse of technology and black culture. You've probably seen her face in a variety of reaction GIFs on your timelines, adding a special bit of slay every time she's embedded.
Like what you're reading?
Get more in your inbox.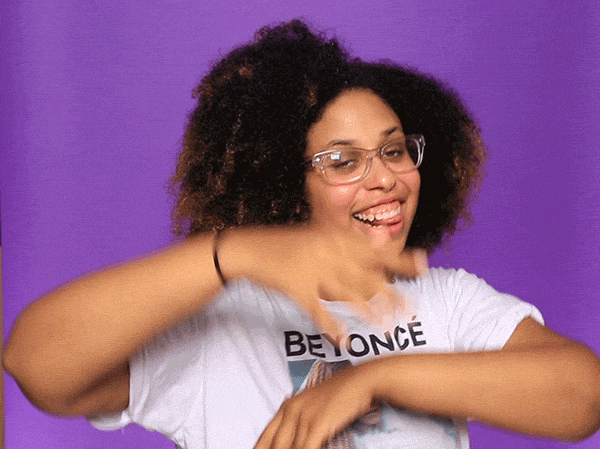 Photo: GIPHY
The creator and proud card-carrying member of the BeyHive has been overwhelmed by the positive reactions everyone has expressed over the content. When asked about the moves the company is making, she's very clear about the intersection. "It's important to propel Black culture within GIFs because GIFs play a huge part in how we communicate and how we see ourselves. People are going to use GIFs to celebrate cultural moments like Black History Month anyway, and it means something that GIPHY recognizes that and curates content to better help our users celebrate. At the same time, our hope is that most of the content we created will always be relevant and will provide strong representation long past Black History Month."
To celebrate all the magic GIPHY's created this month, we've gathered a few of our favorites featured on the Culture page. Scroll on, playa.
1.

Photo: GIPHY


2.
Photo: GIPHY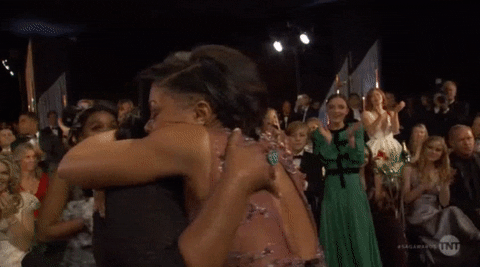 Photo: GIPHY


5.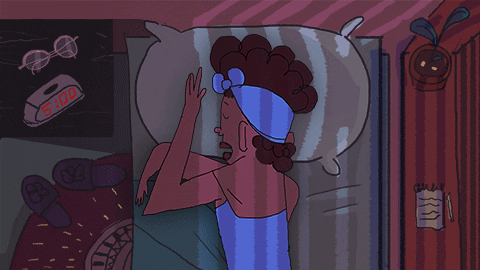 Photo: GIPHY


7.
Photo: GIPHY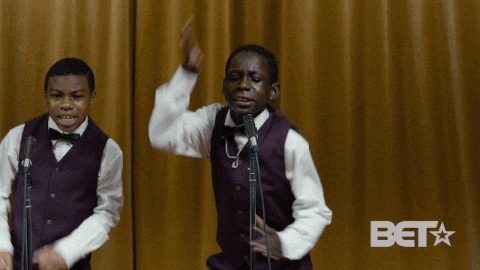 Photo: BET Networks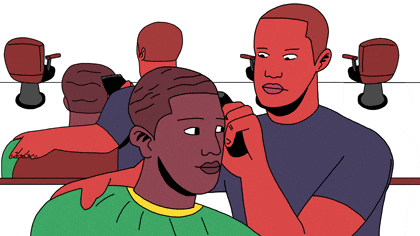 Photo: GIPHY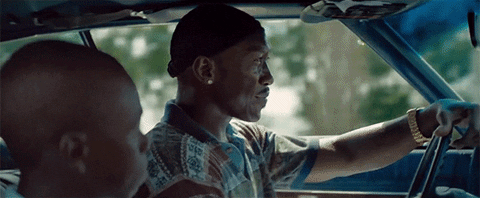 Photo: GIPHY
Photo: GIPHY
Photo: GIPHY
Photo: GIPHY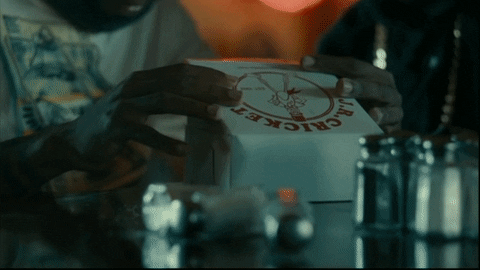 Photo: GIPHY
Photo: GIPHY
Photo: GIPHY
Photo: GIPHY
Photo: GIPHY
Photo: GIPHY
Photo: GIPHY
Photo: GIPHY
Photo: GIPHY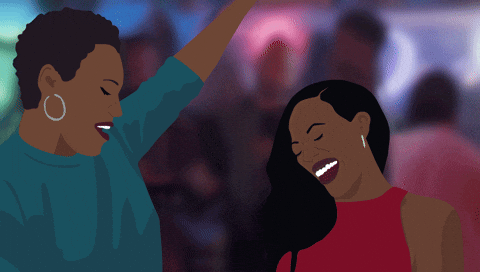 Photo: GIPHY
Photo: GIPHY
Photo: GIPHY
Photo: GIPHY
Photo: GIPHY
---
Sponsored Content
8 Tools You Should Use To Help Achieve Your Personal Goals