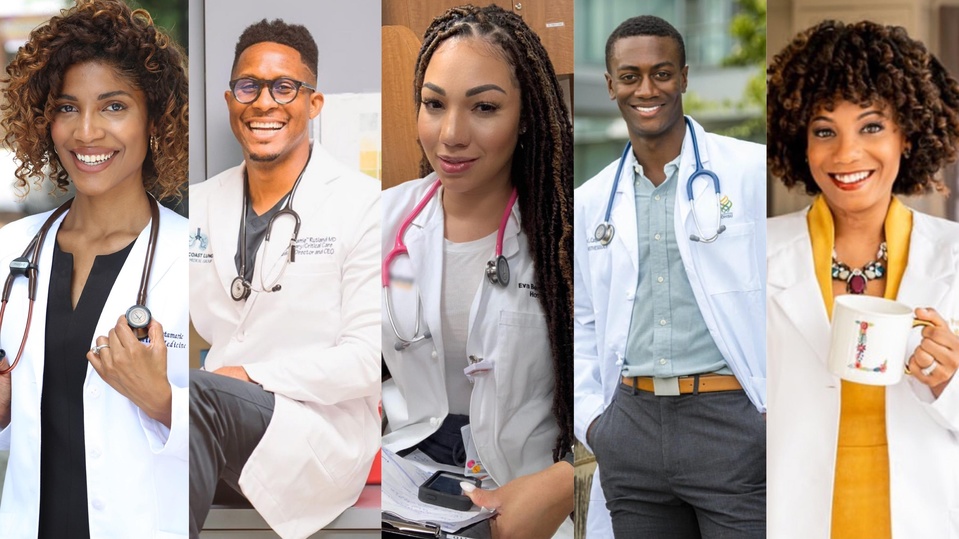 5 Black Millennial Doctors Describe Being On The Frontlines Of The COVID-19 Pandemic
We interviewed some of medicine's finest to gauge their experience working within the coronavirus pandemic.
April 13, 2020 at 7:04 pm
The role of doctors is more crucial now than ever as the novel coronavirus claims thousands of lives throughout the globe on a daily basis. In the United States, the virus has run rampant. On Friday, there were over 2,000 COVID-19-related deaths in the U.S. alone. It's also within the nation that Black communities are being hit even more harshly, in part due to preexisting health inequities along racial lines and bogus conspiracy theories.
We took this time to talk with a few Black millennial doctors to see what their experiences have been like on the frontlines, to ask how they've been coping with playing such a pivotal role in the crisis and to get some insight as to how other Black millennials can stay of sound mind, body and spirit.
If they look familiar, you probably saw them when the #Don'tRushChallenge took over the Black medical field.
First, were the ladies.
Naturally, the fellas had to get in on it, too.
Fly, right? Well, they're also about their business, and their business just so happens to be our well-being.
Note: the following interviews were edited for brevity.