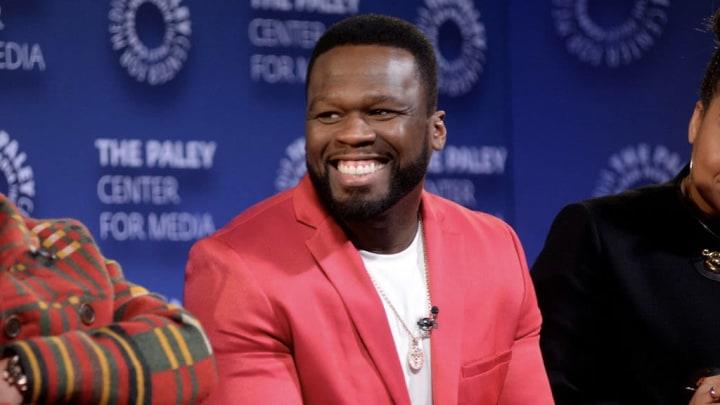 50 Cent Apologizes To Megan Thee Stallion For Meme Comparing Her To Jussie Smollett
This marks the second time 50 Cent has apologized to Megan Thee Stallion regarding the 2020 shooting.
January 12, 2023 at 6:44 pm
Rapper 50 Cent apologized to Megan Thee Stallion in an appearance on Big Boy's Neighborhood for his tasteless meme that compared her to Jussie Smollett.
Around the 7:50 mark of the interview, Big Boy and his crew asked 50's opinion on several hot-button issues, including his take on Megan Thee Stallion and Tory Lanez, to which 50 replied, "I'm gonna apologize to Megan Thee Stallion."
He continued, "I said some things, and it was because. … On social media, I posted things that, when she was with Gayle [King], she said: 'Were you intimate with Tory Lanez?' And she said: 'What?' and it was like, 'No.' And I was like, 'Ah, she lying.'"
"At that point, I knew she was lying, it wouldn't be no reason for them to be around each other. From that, it felt like she was lying to me."
He added that he did not support Megan throughout the trial because he felt she was dishonest. However, he changed his stance when he heard the recording of the telling phone call from Lanez to Megan's former friend Kelsey Harris.
"I should apologize to her because when I heard the phone conversation — that made me feel like, 'Oh s**t,'" he said. "' Now I know what happened.' I'm sure that was probably what swayed people in court, too."