7 Biggie Quotes To Make You Feel Notorious
It's still all good baby, baby.
February 20, 2020 at 7:07 am
Christopher Wallace rose from hustling on Brooklyn stoops to being a hip-hop icon many consider to be one of, if not thee, greatest and most influential rappers of all time. Biggie Smalls, aka Biggie, was just 24 years old when he died in a shocking 1997 killing which has remained a mystery. The legacy he left with his music has proven so pervasive in popular culture that Rep. Hakeem Jeffries (D-NY) recently dropped a Biggie line in the middle of Trump's impeachment trial.
Here are seven of his verses that continue to stand the test of time.
1. "Birthdays was the worst days, now we sip champagne when we thirsty." – "Juicy"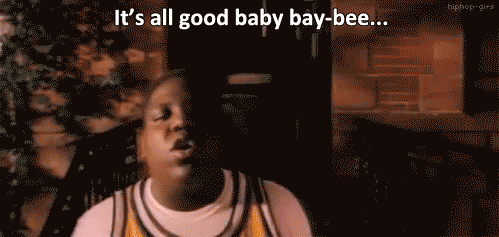 It's technically pronounced "thirstay," and there's nothing like saying it when you need to imagine yourself as an illustrious rap god. When "Juicy" comes on, it instantly lifts your spirit. Despite the mundaneness of the workweek, imagining popping champagne while cheering to your haters is just the escapism to give you the extra juice you need.
2. "Stay far from timid, only make moves when your heart's in it, and live the phrase 'sky's the limit.'" – "Sky's The Limit"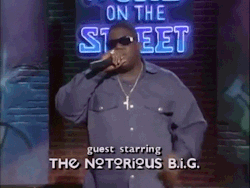 There's no way around it; life can be tough. While the nature of one person's "Everyday Struggle" will differ from the next, that doesn't make hardship feel any less real. It's easy to lose focus when you're concerned about limitations and the glass ceiling. Remembering the only limit is the sky really puts things into perspective.
3. "Super Nintendo Sega Genesis, when I was dead broke, man I couldn't picture this." – "Juicy"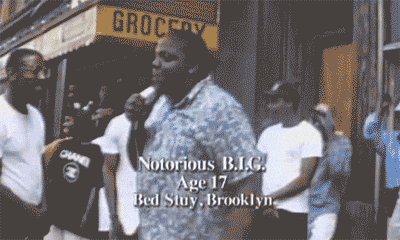 A Super Nintendo cost about $200 when it was released in 1991. According to an inflation calculator, that would be about $384 in today's economy. That said, being able to enjoy everyday items — like the latest technology — is a luxury many of us take for granted. It's important to remember where you came from so you can enjoy what you have.
4."Who they attracting with that line, 'What's your name, what's your sign?' Soon as he buy that wine I just creep up from behind." – "Big Poppa"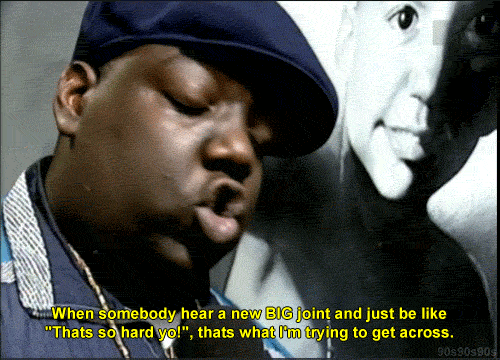 Biggie's line from his self-named song taught many a thing or two. Or maybe it didn't, judging by how many people still try to use horoscopes as pick-up lines. Either way, it was the first mention of horoscopes many of us heard and is still fun to sing along to.
5. "Picture life as my wife just think, full-length mink, fat X and O links, bracelets to match." – "Get Money"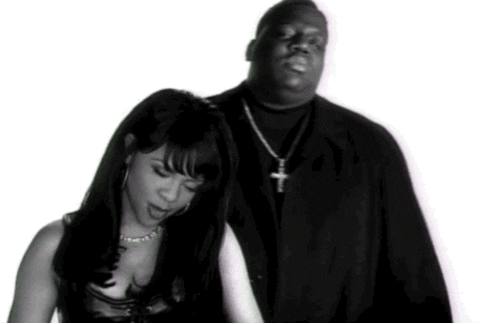 Maybe one of the most unsung duets of all time, Lil' Kim and Biggie's verse in "Get Money" is a thing of beauty. Cars, minks, guns, tennis bracelets — everything you need to imagine yourself in a Bonnie and Clyde thriller. It's not hard to picture that.
6. "It's like the more money we come across, the more problems we see." – "Mo Money Mo Problems"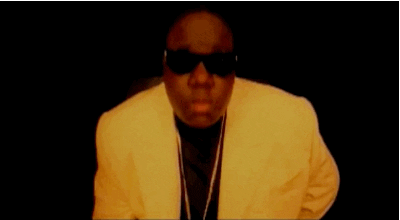 "Mo Money Mo Problems" went from a fun banger to a family cookout classic. No one probably would have imagined that when the video came out to reveal Diddy and Mase dancing around in shiny suits that we would be treated to archival footage of B.I.G. explaining the woes of coming up.
7. "Never lose, never choose to." – "Hypnotize"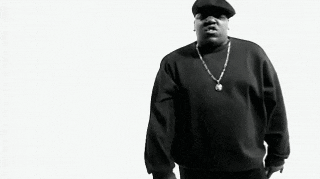 In one breath, Biggie would relay women didn't find him attractive, only to say he didn't care because he could still get numbers in the end. What confidence! Failure really is only a choice.