8 Videos That Will Motivate You To Accomplish Anything
These motivational videos guaranteed to give you life everlasting!
2017 is off to an interesting start and I suspect that things will get increasingly amusing as the months roll forward, but no matter what the next eleven months bring, one thing we know for certain is that we will continue to thrive, prosper and slay because that's just what we do. Of course, it won't always be easy and for those moments when you need a little pick me up…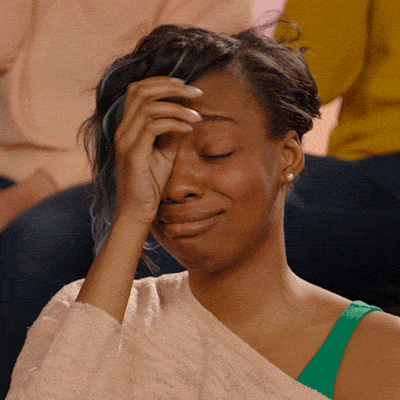 Photo: Giphy
Here are 7 motivational videos guaranteed to keep you focused and give you life everlasting:
1. President Obama's Farewell Address
"…for all our outward differences, we're all in this together…we rise or fall as one." – President Barack Obama
Break out the kleenex and prepare to be inspired as President Obama delivers his farewell address from Chicago just ten days before departing the Oval Office. Do you realize what a privilege it has been to have this man as our President for eight years? So many feelings.
2. If a story moves you, act on it – Sisonke Msimang
In this TedTalk, Sisonke Msimang expands on Chimamanda Adichie's well known 2009 TedTalk on 'The Danger of a Single Story' which masterfully made the case for the need for diverse and authentic cultural narratives. Msimang takes the notion a step further giving a call to action for us to not just appreciate these stories but to use whatever knowledge we gain from them to take action to influence actual change. Essentially, empathy is cute but it's not enough. Do something!
3. Kevin Hart Interview at The Breakfast Club Power 105.1
Alright, so this one is a throwback but I live for this Breakfast Club interview with Kevin Hart. Why? Because it is laced with hidden gems on how to manage your brand like a boss. Also, Kevin is the MVP at dodging negativity. Peep how he deflects hate at every turn. When it comes to radiating positive energy, Kevin is undefeated!
4. How to change your life – MOTIVATION FOR 2017
This 30-minute compilation splices several motivational speeches with inspiring visuals for a nice pick me up for your morning commute.
5. How students of color confront impostor syndrome – Dena Simmons
In this TedTalk, Dena Simmons talks about the transition from her tough Bronx upbringing to the world of academia where she felt compelled to suppress her authentic self in order to belong. Now an educator herself, Simmons explores ways that we might create an authentic experience for all students in the classroom.
6. Michelle Obama's Full First Lady Farewell Speech
https://youtu.be/Ch5ZoAU1zvo?t=10m17s
"Do not ever let anyone make you feel like you don't matter, or like you don't have a place in our American story—because you do…" – Michelle Obama
While honoring high school counselors from across the country at the White House our flawless FLOTUS made her final speech as First Lady of the United States. Her message, geared toward the youth, emphasized the value of education, compassion and inclusion. So much grace.
7. EPIC Motivational Speech by Denzel Washington – Claim Your Dream!!
https://youtu.be/LiJ7VGkANs4?t=16s
Uncle Denzel comes through a workshop for kids and aspiring actors with this practical advice on achieving one's goals.
8. How to change your life – MOTIVATION FOR 2017
This 30-minute motivational compilation is all the motivation you need to get your life.
---
Never miss a headline! Sign up for Blavity's daily newsletter.