9 Of The Best FUs To Confederate Monuments
The Confederacy ain't rising anytime soon.
December 31, 2019 at 12:37 am
The confederacy was one of the biggest failures in American history but some white folks refuse to let it go. They have erected numerous memorials to commemorate men who stood on the wrong side of history. Not to mention…they lost. The confederates were also attempting to create their own slave-holding nation so they were also traitors. Clearly, they refused to pick a struggle.
Over a century later, we're still fighting for the right to not be subjected to statues, flags and other useless shit celebrating these disloyal losers. Thankfully, there are a few brave souls who made it their mission to give the figurative middle finger to the confederacy.
While those dummies wait for the South to rise again, here are a few of our favorite anti-confederate rebels.
1. Never forget: Bree Newsome set it off.
On this day three years ago, Bree Newsome courageously scaled the flag pole outside the Columbia, South Carolina statehouse and took down the Confederate flag. pic.twitter.com/vK3oDrBWzf

— COMMON (@common) June 27, 2018
Bree Newsome isn't the first person to snatch a Confederate flag but when she scaled a flagpole at the South Carolina statehouse in 2015, she started a legit movement.
"This was like the struggle of all these generations of black people to dismantle white supremacy," Newsome told Vox in 2017. "That's what it felt like and that's what I symbolized in that moment and I think that's part of why it resonated so much with everyone because there were so many people who wanted to do that."
Then-governor Nikki Haley later signed a bill to remove the flag permanently. Newsome's actions inspired other activists to demand the removal of confederate symbols across the country.
"It's necessary and has to happen. It's a sign of progress that cities and schools are removing these monuments, but there has to be education around it," Newsome said. "We can't think just because we removed these things then the problem is solved."
2. Kehinde Wiley took protest and made it art.
Kehinde Wiley is known for using art to combat negative images of Black people. Simply put, he makes us look like royalty. In October, Wiley unveiled a limestone sculpture titled "Rumors of War," in the middle of Times Square. The statue features a young Black man with locs on horseback, a common pose for confederate monuments. Those monuments inspired Wiley to create his own.
"I'm a Black man walking those streets," Wiley said during the opening ceremony in New York. "I'm looking up at those things that give me a sense of dread and fear. What does that feel like — physically — to walk a public space and to have your state, your country, your nation say 'this is what we stand by'? No. We want more, we demand more, we creative people create more. And today, we say yes to something that looks like us, we say yes to inclusivity."
In early December, Wiley's piece relocated to Richmond, Virginia, the former capital of the confederacy.
3. An anonymous hero swiping flags from a graveyard full of traitors.
We know your mama taught you not to speak ill of the dead but this time, make an exception. On November 11, someone removed 200 confederate flags from Woodbine Cemetery in Harrisonburg, Virginia, according to The Washington Post. Good riddance. Veterans Day wasn't created to celebrate traitors.
4. A couple calmly firing a bold contractor who pulled up with a flag on his truck.
If you want to punish someone, hit their pockets. Alison and Zeke Brown did just that when a contractor they hired arrived at their home with a huge flag perched on his pickup truck.
"Hi, you know what I do apologize. I know you've come from a very long way but we're going to use someone else," Allison told the man. The unidentified man offered to take it down and complete the job but the Browns' minds were made up.
"No, you don't need to take it down," Allison responded. "You continue to believe what you need to believe sir, but no, I cannot pay you for your service."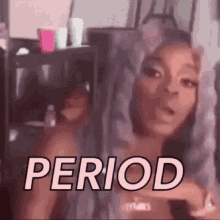 The good ole boy got back in his truck and left without a bag.
5. Savanna High students who were sick of their mascot being a racist loser.
Unfortunately, there are people who support confederate ideals outside of the South. In 2017, a group of students in Orange County, California, started a campaign to get rid of Johnny Rebel, their confederate soldier mascot. The mascot was reportedly chosen in 1967 by a majority white student body to deter students of color from enrolling. The campaign leaders endured harassment and mistreatment from racist students who wanted to keep Johnny around.
"They were calling us n****rs and all kinds of stuff, saying they were going to jump me after school," Lay-Onna Clark, 15, said. It got so bad Clark couldn't ride the school bus and had to wait in the principal's office for her mother to pick her up.
Nonetheless, Clark and her comrades won. School teams are still called Rebels but Johnny went the way of the actual confederacy. The Orange County Register reported the school district set aside $51K to erase the memory of Johnny Rebel.
6. Tyler Perry building his studio on confederate land.
Regardless of how you feel about Tyler Perry and his work, he did something special with the opening of Tyler Perry Studios in southwest Atlanta. He wanted to show Black youth what success could look like, per The Atlanta Journal-Constitution.
"When I built my studio, I built it in a neighborhood that is one of the poorest black neighborhoods in Atlanta so that young black kids can see that a black man did that and they can do it too," he said during the 2019 BET Awards.
The location also allowed Perry to pull off the ultimate flex. He built it in Fort McPherson, a former confederate army base.
"The studio was once a Confederate army base which meant that there were Confederate soldiers on that base plotting and planning on how to keep 3.9 million Negros enslaved," Perry stated. "Now that land is owned by one Negro."

7. Silent Sam being silent forever thanks to a group of determined UNC students.
A confederate statue nicknamed Silent Sam stood on the campus of the University of North Carolina at Chapel Hill for more than a century before it was knocked down by a group of protesters in August 2018.
"It was all smiles and joy and dancing and jubilation, to be honest," one student recalled to The New York Times. "It was really a joyous moment."
This wasn't the first protest to target Silent Sam. In April of that year, activist Maya Little smeared the statue in a mix of her blood and red paint. Before that, there were sit-ins.
"All we wanted to do was show that, within this monument's history and within its current representation, it represents white supremacy, and it has no place on this campus," Little told Indy Week in December 2018.
In November of this year, the statue was handed over to The North Carolina Division Sons of Confederate Veterans (SCV), according to The Triangle Business Journal.
8. Muhiyidin Moye cementing his legacy by snatching a flag on live television.
Muhiyidin Moye looked like a superhero when he leaped and grabbed a confederate flag from a white supremacist in Charleston, South Carolina in February 2017. The group was there to protest an event where Newsome was speaking. The act was caught by a news camera. Moye decided to act after he was speaking to a group of "elders" and saw how the presence of the white supremacists affected them.
He told The Washington Post he wanted to "help them understand what it is to meet a real resistance, to meet people that aren't scared." It was also a gesture of solidarity toward Newsome.
"We just really wanted to assure her that she was going to be safe in coming, that people that want to come and hear her speak will be able to come and hear her speak," he said.
Unfortunately, Moye was shot and killed in New Orleans about a year later. His killer, Roosevelt Iglus, is serving 17 years in prison for the crime, per WCSC.
9. Tennessee activists telling it like it is.
In June, the Confederate Private Monument in Nashville, Tennessee was tagged by unknown protesters. They wrote, in red paint, "THEY WERE RACISTS," on a plaque and splattered more paint on the statue. The monument had been in Tennessee's Centennial Park since 1909. This act was unprecedented, according to Metro Nashville Police Department Capt. Chris Taylor.
"The parks do experience vandalism, usually it's tagging, more of a neutral nature. This is more focused, obviously, with a political statement associated," Taylor said. "A political-nature vandalism hasn't happened in at least seven or eight years."
The confederate rag (no typo her) is commonly referred to as the rebel flag. The only rebels we see are the people who decided to take a stand against this overhyped symbol of hate.