News
A Brilliant Girl Scout Remixed Cardi B's 'Money' To Sell Cookies, And It's Working Like A Charm
She did THAT.
Photo Credit: Twitter/Girls Scouts
Kiki Paschall found the perfect way to sell Girl Scout cookies: Cardi B.
The 9-year-old Californian remixed "Money" to boost her cookie sales. Paschall began receiving attention for her take on the song after her mom posted a video of it on social media, reports WAFB. It eventually went viral thanks to a repost from the Girl Scouts' official Twitter page.
This .@iamcardib MONEY remix is 💰🔥 pic.twitter.com/2GusmxFb3I

— Girl Scouts (@girlscouts) February 3, 2019'
Like what you're reading?
Get more in your inbox.
"Been in this game since 2014," Paschall raps. "Selling them cookies is my thing. Buy thin mints or even s'mores. Please open up when I knock on your door!"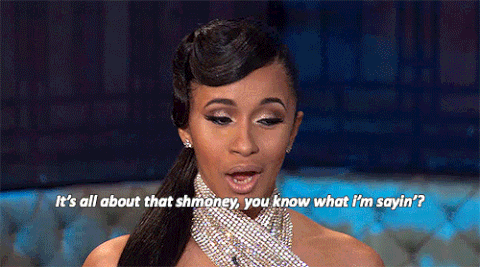 Her savvy marketing strategy worked. She has sold over 1,000 boxes of cookies, according to CBS Los Angeles.
Demand for the scout's cookies is now so high that Paschall's troop has made plans to order more cookies from its parent organization. The group plans to use the funds Paschall's raised to serve meals to the homeless, for a senior center visit and a trip to the National Museum of African American History.
Paschall says she is considering a Maroon 5 or Bruno Mars remix for her next bop.
We'll take 10 boxes, please.
Blavitize your inbox! Join our daily newsletter for fresh stories and breaking news.
Now, check these out:
---
Sponsored Content
8 Tools You Should Use To Help Achieve Your Personal Goals