A Connecticut Town Has Just Made African American Or Latin Studies A Requirement For All High School Students
Bridgeport, Connecticut has issued the mandate to begin with the Class of 2022.
October 26, 2017 at 7:30 pm
High school, and even college, classes focusing on POC history are often regulated to being "electives," seen as not being important enough to be requirements … that is, if they are even offered at all.
Soon that won't be the case at public high schools in Bridgeport, Connecticut. The city's schools will not only offer POC history classes — they will be a requirement for graduation, according to the Connecticut Post.
Bridgeport school officials have issued a mandate that requires high school students to take a half-year course in African American Studies, Caribbean/Latin American Studies or Perspectives on Race in order to graduate. The other half of the year will involve a civics course.
The mandate, which was unanimously approved by the city school board early this week, will go into effect starting with the Class of 2022. The move makes Bridgeport one of the few school districts to require this type of course; Los Angeles and Philadelphia have a similar requirement.
Bridgeport's school district is made up of 21,000, with about half of that body being made of Latinx students, and another 35 percent of it being made up of African American students.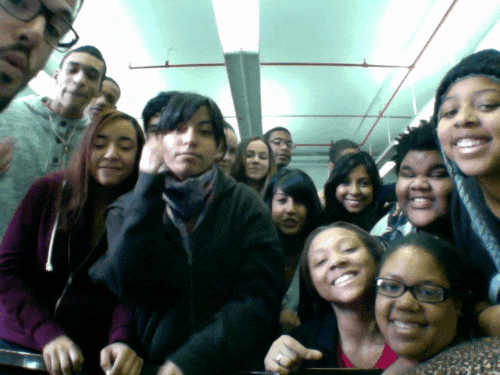 "It is going to make a great deal of difference to our children and our families," said Sauda Baraka, vice chairman of the school board, who had been advocating for this requirement for some time now. "It will really help us with the learning process. Cultural competency has been shown to change the direction of young people, and make them more interested in learning."
"I do believe it is the right direction to go in," echoed Schools Superintendent Aresta Johnson. "We are excited about the work."
"As diverse as we are in Bridgeport, I still think we misunderstand our racial and cultural identities — even within our own cultures. And given the political climate of our country, any understanding of who we are as people can only be beneficial," noted Shaun Mitchell, an African American Literature teacher at Central High.
The cost of this new mandate — including textbooks and teaching training — is expected to reach over $180,000. The district will seek help from Fairfield University and also seek grants.
And the school district isn't stopping there!
Ben Walker, chair of the board's Teaching and Learning Committee, told the Post that the goal is to expand this deeper education about the history of minorities to the middle school level.