A Florida Police Officer Claimed A Burger King Put Dirt On His Burger. Y'all: It Was Salt And Pepper.
This is why y'all can't come to the cookout.
A Florida police officer cannot tell the difference between seasoning and dirt.
Fort Myers police officer Tim McCormick caused a stir when he posted a Facebook status complaining about a burger he received from Burger King, reports The Fort Myers News-Press.
"Ladies and Gentleman of the Line!!
I was the Officer who was served a burger at Burger King at 4004 Cleveland Avenue in Ft Myers with dirt in it, At first I thought it was just burned old bacon, I was hungry and ate the burger, at the last bite I saw dirt and grit on the burger. In disgust, I threw it out of the window. I quickly noticed that my receipt had big block letters with the word POLICE on it. this has never been the case previously. I went inside and made contact with the manager who said "Sorry, what do you want me to do?" Just before speaking to the manager the staff member from the drive thru asked "What the matter officer something wrong with your order?" Then she and the other staff had a good laugh. Some day we first responders just want to grab a quick bite because we are overwhelmed with calls, and this is how we are treated. I contacted cooperate offices and they said "not our problem we'll have the franchise owner contact you", When contacted by the franchise owner he said "It is impossible for dirt to get into food, you're crazy!"
So to my brothers and sisters I say this. only eat at safe places and check your food before hand. EXCELSIOR!!!!!!"
The message went viral and was shared over 20,000 times before it was set to private, according to ABC-7. The post prompted an investigation and statement from Dan Fitzpatrick, chairman and CEO of Quality Dining Inc., a company that owns 90 Burger King franchises in Florida.
"This has my full and undivided attention," said Fitzpatrick. The Fort Myers Police Department and Burger King regional manager reviewed video of the cooking process, and they got to the bottom of it.
The mystery substance on Fitzpatrick's burger was a salt and pepper blend.
A man whose surname is the same as a seasoning company did not know the difference between seasoning and dirt.
The receipt McCormick complained about was a result of him saying "officer" and "police officer" when the cashier asked for his name.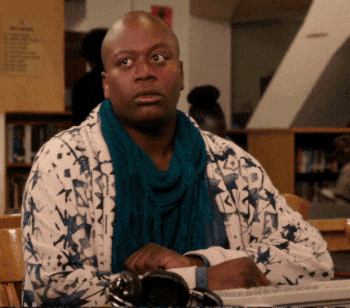 Fitzpatrick says McCormick viewed the footage of the preparation of his order on Thursday, July 5, and plans to make a retraction. He insists there's no hard feelings, according to the News-Press.
"He had it wrong, and I don't mean to embarrass him at all," Fitzpatrick said. "The 20,000 people who read that, I frankly hope he can reach them again, but I don't really care, because he knows what the story is, and the media has been diligently reporting the facts of what really happened. We don't want to embarrass him. We don't want to embarrass the department. We're going to move on."
Now, check these out:
Woman Discovers She's White After 70 Years Of Thinking She's A Light Skinned Black Woman
New Study Finds Over Half Of White Americans Believe They Have Been Victims Of Discrimination