The ACLU Accused This California School District Of Banning Black Lives Matter Paraphernalia
But, Alameda Unified School District says they're not targeting BLM.
November 09, 2017 at 10:04 pm
The Black Lives Matter movement has created a stir on both sides of the platform — whether, for or against. Things have heightened to the level of the FBI formally identifying "black identity extremists" as domestic terrorism.
Now, there's a specific tussle in California as the American Civil Liberties Union (ACLU) is accusing Alameda Unified School District of banning BLM signs, stickers, and shirts. This follows two recent incidents involving racism — including a noose and an "All Lives Matter" sign — at district schools, which prompted student protest demonstrations. According to Newsweek, ACLU is claiming that the district informed students to keep BLM material out of its schools which the union believes violates the First Amendment.
But, the school district thinks the ACLU is completely misunderstood and isn't targeting BLM, specifically.
"It is an issue of facility use," said district spokeswoman, Susan E. Davis. "We don't allow outside groups to post or distribute material on campus."
After the racial incidents, parents began to leave BLM stickers at back-to-school night, which Davis disagreed with.
"That is not OK," said Davis. "We also don't allow community members to come in and give out Bibles and flyers for dry cleaning services."
The ACLU reportedly obtained an email that Superintendent Sean McPhetridge sent to a district parent, Dede Lewis noting that is was "problematic to allow certain parents/guardians that ability to speak or share posters/stickers without offering same to those of opposite viewpoints."
He continued with, "can you imagine how students and families and staff would feel if we were required to allow a White Lives Matter sign/speaker on the property?"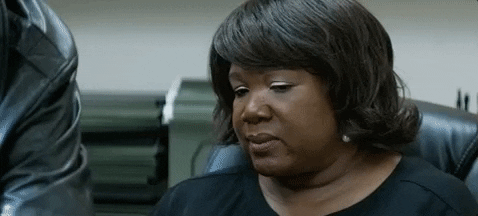 Lewis clapped back with her own letter, concluding, "White Lives Matter is a false equivalency."
ACLU has demanded that the district responds to their accusations by Monday and Davis confirmed that the district is working on a response.