Education
Alabama High Schoolers Post Photo Of Themselves Stepping On A Black Student With The Caption 'We Got Us One'
Um ... what?!
Photo Credit: Photo: Twitter
A Snapchat photo of six white high school students stepping on a black student featuring the caption "We got us one" has many folks wondering how such a racist display was allowed on school grounds.
The students were reportedly participating in "spirit activity" at Moody High School in Alabama, and the picture was taken for "redneck day," according to Teen Vogue.
This is moody highschool. All I can say is that this is disgusting. joke or not. Y'all claim not to be racist but what does redneck day have anything to do with standing on a black boy? Shit lame asf. And not funny. At all. pic.twitter.com/Z7eWjtzhZT

— Cassssss (@cassidylew7) September 16, 2018
The pose and subsequent caption clearly have sundown town, slave and other racist connotations. Instagram user @agirlhasnopresident turned the picture into the school office.
Naturally, the photo received a lot of backlash, with one social media commenter saying, "It's disgusting, disgraceful and disturbing to see this picture and claim that there's nothing racist about it! Why are there so many people in this country so proud of their ignorance and backward thinking?"
Another commenter, Carrie Wilkinson, claimed one of the white boys in the photo is her son and wrote, "My son isn't racist and neither are the boys in this picture."
Wilkinson then blamed the picture on the black student, writing, "It was their black friend Nick's idea!"
Whether that is true or not is unclear. However, a school investigation found the black student, Nick Fuller, wasn't coerced into taking the photo.
"We have confirmed that all students involved are friends and participated voluntarily in creating the picture, which they say was intended to be a 'joke'," said school principal Christopher Walters in a statement to AL.com. "The picture is offensive and unacceptable, and it does not reflect the values of our school, our students, or our community."
"I didn't think about it when I first took the photos. I'd still like to say sorry again for anybody that I offended," Fuller, the black student, told CBS 42.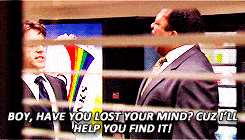 "If I could go back, I wouldn't have took the picture," said Austin Glass, one of the students pictured stepping on Fuller's back.
Walters said the school "will take appropriate disciplinary action" against the students involved.



Now, check these out:
Alabama 5th Grader Terrorized For Being Black
The Gut-Wrenching Lynching Memorial And Museum Opens In Alabama To Acknowledge The 'Pain And Agony' Of Black People
America's Schools Are Filled With Racism, And There's Only One Solution