Beauty Blogger Invents 'Chocolate Challenge,' Black Twitter Says It's Blackface By Another Name
The blogger says she didn't know about blackface and is sorry.
Raise your hand if you're tired of this blackface "trend."
Raise both if you think it shouldn't have been a "trend" in the first place.
All those with your hands raised, we have some bad news for you.
A few days ago, YouTube beauty blogger Vika Shapel posted a pic and video on Instagram showcasing half of her face painted in chocolate in promotion of an upcoming YouTube video she dubbed "the chocolate challenge."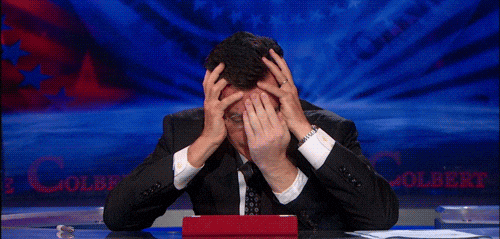 She excitedly took to the 'gram posting the image with the caption, "Something fun is coming to YouTube, idk if there is a challenge like this but we haven't seen it so Im calling it the chocolate challenge!"
This isn't the first time a makeup artist didn't do their research and showcased blackface under the guise of a beauty tutorial.
Teen Vogue reports that the Instagram post has now been deleted and Shapel has also deactivated her account. But as we all know, screenshots are forever. And Black Twitter wasn't having one bit of it.
this "challenge" doesn't exist because people have common sense???????????????? the disrespect… pic.twitter.com/j1SEXPdWhr— Jasmine Brown (@JasMeannnn) July 9, 2017
So @vika97662612 decided to post this picture which is clearly blackface & she decided to call it "the chocolate challenge" pic.twitter.com/O4NutrEtTH— Arnell (@arnellarmon) July 9, 2017
oh wow she even gave the "chocolate" side brown eyes .— Princess Mawi (@Mawiella) July 9, 2017
Why?! What do I have to do to convince people that my skin tone is not a trend/a mask/a makeup challenge/ a new concept for entertainment?!— • A R I E L L E • (@ArielleMonai) July 9, 2017
After the negative reaction on social media, Shapel released an apology according to Yahoo! News, stating, "I wasn't aware of the whole black-face concept before people began commenting it on the photo. I would like to apologize to people that were hurt or offended by my post, and it won't happen again."
The ever-so-talented Yara Shahidi perhaps put it best when she tweeted last year, "We are not costumes. We are people … I hope that people understand that the issue is much bigger than painting one's face black, but what it represents."