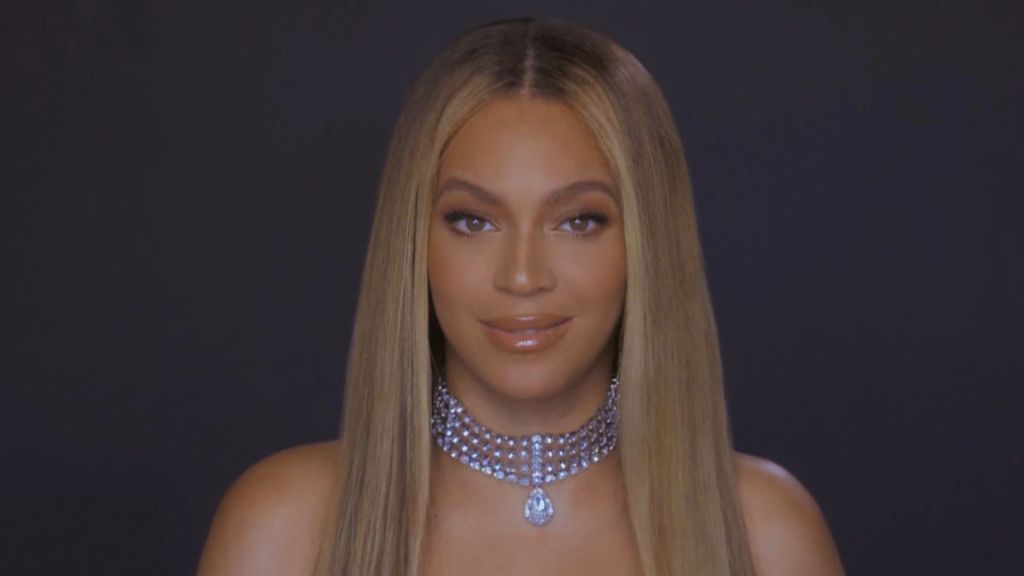 Beyoncé Requested A Woman Of Color Shoot Her British Vogue Cover And Cleared The Way For History To Be Made
This is the second time a request from the mogul has led to history being made within the Vogue franchise.
October 31, 2020 at 5:28 pm
A 21-year-old Black woman became the youngest person to shoot a cover for British Vogue when she photographed Beyoncé for the 104-year-old magazine.
Kennedi Carter got the opportunity after Beyoncé specifically asked for a woman of color to photograph the cover of the December issue according to Because of Them We Can.
"It feels like it dropped out of the sky," Carter told British Vogue. "I'm 21. I haven't really had many opportunities like this."
The visual artist is especially surprised to get the opportunity so early in her life.
"I thought I wouldn't be able to do something at this level unless I was older, with many years in the game," she said. "This is for people at the pinnacle of their careers."
Carter, who has been listening to Beyoncé since she was a toddler, did some research before shooting one of her favorite musicians.
"I had done a lot of research into how she works, and I had underestimated how much she's willing to submit herself to a vision and truly become someone else's muse," the young woman said.
After getting to meet her idol, the young woman found more reasons to admire the Grammy-winning artist.
"She's just so, so nice," Carter said. "Plus she's from Texas. So she has that energy."
Carter describes her shoots as a mission to highlight the "overlooked beauties of the Black experience." The 21-year-old proved her creativity in capturing the elegance of Beyoncé.
One of the various types of images shows Beyoncé reclining on a leather chair in a lavish dress. There's also an aerial shot capturing the singer resting on a coffee table.
Carter said she didn't aspire to be a visual artist as a child. She took a photography class in high school because she thought it was going to be easy. Although the class didn't turn out to be easy, it helped her find her passion.
"I just kept shooting and shooting and shooting," she said.
The University of North Carolina at Greensboro senior, who is studying African American studies, said she appreciates the opportunity Beyoncé has given younger artists.
"It's really amazing that she's using her influence to be able to give young artists this experience, and allowing their voices to be heard," Carter said. "She's opening the door for others."
In 2018, Beyoncé arranged another historic moment when she picked 23-year-old Tyler Mitchell for her shoot, making him the first-ever Black photographer to shoot a Vogue cover in its then 126-year history.
Carter displays her resume on her website, capturing mostly women of all ages and LGBTQ+ couples.
"Carter is a photographer with a primary focus on Black subjects. Her work highlights the aesthetics & sociopolitical aspects of Black life as well as the overlooked beauties of the Black experience: skin, texture, trauma, peace, love and community," the photographer's website states. "Her work aims to reinvent notions of creativity and confidence in the realm of Blackness."
After her big moment with Beyoncé, Carter planned a modest celebration with her family.
"I think we'll just sit outside and make a little bonfire," she said. "And I'll invite my man."
The Durham native isn't in a rush to leave her hometown, but she is confident in her ability to take her skills anywhere.
"I think I've spent a good amount of time proving that my work is good enough to be able to do it from anywhere," Carter said.