Black Celebrities Open Up About Having To Hold Down Day Jobs In Wake Of Geoffrey Owens Job Shaming Drama
As Owens said, "Every job is worthwhile and valuable."
September 07, 2018 at 3:56 pm
Since actor Geoffrey Owens was job-shamed for working at Trader Joe's, a larger conversation around day jobs began.
Owens reclaimed his narrative and spoke candidly about the attention (both negative and positive) he received after a photo of him in his uniform went viral.
"There is no job that's better than another job. It might pay better, it might have better benefits, it might look better on a resume and on paper. But actually, it's not better. Every job is worthwhile and valuable," the actor said.
Owens' situation inspired other black celebrities to come forward about their side hustles, a significant move due to their places in industries that are often glamorized.
LaTavia Roberson, of OG Destiny Child fame, opened up about her work life following her exit from the popular girl group.
I understand #GeoffreyOwens after I was removed from the group I ended up working at a Lil record shop I think in Acres Homes. People used to come in just to see if it was really me 😔. However; I still had to feed my family and survive. So 👏🏽👏🏽 to him for not giving up!!!!!

— LaTavia Roberson (@IamLaTavia) September 5, 2018
Jackée Harry of 227 and Sister, Sister fame also got real about how the only thing that stopped her from taking her talents to a "celebrity circus," was a loan and encouragement from fellow OG actress, Loretta Devine.
Once I considered joining a "celebrity" circus until Loretta Devine gave me a loan & some encouragement.

We have to stick together, keep our priorities straight & never lose our drive in order to turn things around.

That applies to ALL careers in which we hope to find success. https://t.co/8MvxxS97BJ

— Jackée Harry (@JackeeHarry) September 5, 2018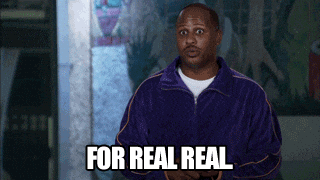 Tyler Perry offered Owens a job on his OWN hit show, The Haves And The Have Nots.
#GeoffreyOwens I'm about to start shootings OWN's number one drama next week! Come join us!!! I have so much respect for people who hustle between gigs. The measure of a true artist.

— Tyler Perry (@tylerperry) September 4, 2018
Inspired by both Owens and Perry's decision to step up, 2000s sensation Comedian Lil JJ took to social media to let us in on what he is doing for work these days. According to Comedy Hype, Lil JJ is a recurring cast member on season 12 of Wild N Out, but still has another gig to get by.
"Somebody tell @tylerperry i need a offer too. Lmao My odd job hustle is impeccable! Shouts out to everybody working 9-5s to survive. Slow money is better then no money," the comedian wrote on Instagram.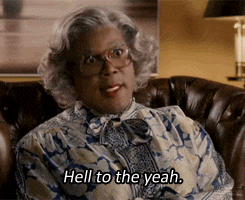 Now, check these out:
Former 'Cosby Show' Star Geoffrey Owens Speaks Out On Job Shaming Drama While Rocking Trader Joe's Badge
Three Easy Ways To Fit Your Side Hustle Into Your Day Job