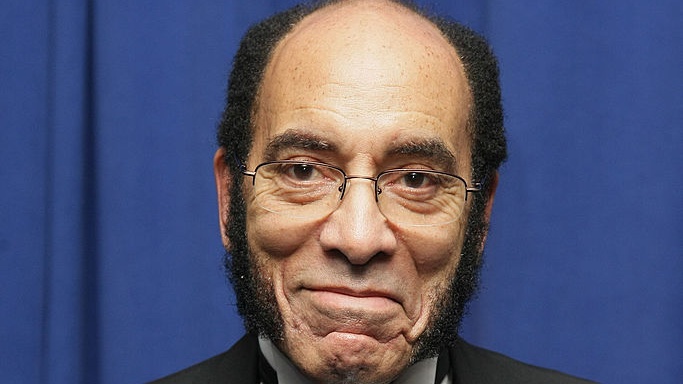 Black Enterprise Founder, Earl G. Graves Sr., Dies At 85
In addition to the magazine, Graves had a number of business ventures including serving as the CEO of Pepsi Cola.
April 08, 2020 at 1:31 pm
Founder and publisher of Black Enterprise magazine, Earl G. Graves Sr., died on Monday.
According to his son, Earl "Butch" Graves Jr., Graves died from Alzheimer's disease. He was 85 years old.
"I loved and admired this giant of a man, and am blessed to be his namesake. LOVE YOU DAD!" Butch, who now serves as the company's CEO, wrote on Twitter.
At 9:22pm this evening, April 6, my Father and Hero Earl Graves Sr., the Founder of @blackenterprise, passed away quietly after a long battle with Alzheimer's. I loved and admired this giant of a man, and am blessed to be his namesake. LOVE YOU DAD! pic.twitter.com/UoerizfX8a

— Earl Butch Graves Jr (@EarlButchGraves) April 7, 2020
Graves launched Black Enterprise in 1970 to tell the story of Black entrepreneurs and give them tools to succeed, according to the obituary published on the magazine's website.
"The time was ripe for a magazine devoted to economic development in the African American community," he wrote in his 1998 bestseller, How To Succeed In Business Without Being White. "The publication was committed to the task of educating, inspiring and uplifting its readers. My goal was to show them how to thrive professionally, economically and as proactive, empowered citizens."
The Brooklyn native graduated from Morgan State University in 1958 with a degree in economics. After serving in the Army for two years, he became an administrative assistant to Robert F. Kennedy, reports USA Today. He opened his own consulting firm, Earl G. Graves Associates, in which he advised companies on urban affairs and economic development.
Before it became a magazine, Black Enterprise was a newsletter, according to New York Daily News.
"Well, the whole premise of the magazine is to say to African Americans, from the beginning, 'You, too, can have a piece of the economic action of this country,'" he said during an interview with Julian Bond, former NAACP chairman.
Graves served as the CEO of a Pepsi-Cola franchise in the 1990s. In 1999, he received the NAACP Spingarn Medal, the highest honor given to someone who has "made the highest achievement during the preceding year or years in any honorable field of human endeavor."
He served on the board of directors for American Airlines from 1995 to 2008.
"Earl G. Graves Sr. was a trailblazer and an entrepreneur. A generous and creative philanthropist, Earl was a well-respected leader who was admired around the world," American Airlines CEO and chairman Doug Parker said in a statement. "Over the course of his 13 years of service on the Board, he left an indelible mark on the airline."
Graves was inducted into the U.S. Business Hall of Fame in 2007 according to USA Today.
His wife, Barbara Kydd Graves, who helped him grow his magazine, died in 2012.
"Black Enterprise was just a modest magazine when I founded it—just me, a few brave advertisers like Pepsi, ExxonMobil and General Motors; and a small but spirited staff. And one other person who did just about everything there is to do to put out a magazine—my wife, Barbara," he wrote.
Black Enterprise mourned the death of its founder on Twitter.
It is with profound sadness that we share news of the passing of Black Enterprise Founder Earl G. Graves Sr. earlier this evening, April 6, at the age of 85. We will evermore celebrate his life and legacy, in this, our 50th Anniversary Year, and beyond. pic.twitter.com/N7aall81gb

— Black Enterprise (@blackenterprise) April 7, 2020
"We will evermore celebrate his life and legacy, in this, our 50th Anniversary Year, and beyond," the tweet read.
The late entrepreneur also founded Earl G. Graves Ltd., which is the parent corporation of his publishing company and focuses on management consulting, marketing, broadcast and event coordinating.