Black News Show Co-Host Hilariously Shades TF Out Of His Paler Colleague During Popeyes' Chicken Sandwich Taste Test
And I oop!
August 28, 2019 at 8:03 pm
Amassing millions of hungry patrons and hilarious memes on social media, Popeyes' spicy chicken sandwich has held people's attention for more than a week. People have been itching to get their hands on the latest menu item.
Daily Blast Live, a national daytime news program, decided to taste-test the sandwich, and things got shady real quick.
During the August 20 broadcast, the four co-hosts sank their teeth into the frenzied food item. Al Jackson, the only Black person on the taste-test panel, hilariously teased fellow co-host Jeff Schroeder as they all ate.
This is what happened when I found out my tv-sister @toryshulman had never eaten @PopeyesChicken 👇🏾❤️

pic.twitter.com/5BKVi1laVn

— Al Jackson (@aljackson) August 20, 2019
"That's seasoning," Schroeder said as he enjoyed the sandwich, to which Jackson replied, "Does that taste like a neighborhood you've never been to?"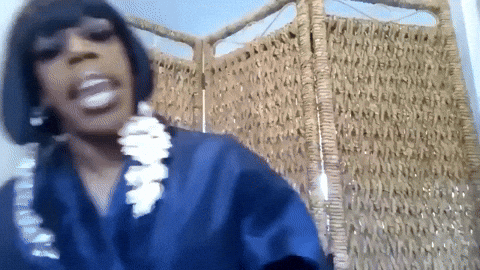 For those who didn't catch the shade in Jackson's response, it's been long-declared that seasoning is something white people are unfamiliar with in the kitchen.
From bland chicken to unseasoned potato salad, seasoning is a scarcity in their homes, and it's long been a running joke in the Black community.
White folks heard us talkin bout their lack of seasoning and they ass said pic.twitter.com/V64dM6eapo

— texaschainsawmassacre (@melanatedyayo) August 25, 2019
Me-THE FLOOR IS SEASONING.🗣🗣

White People- pic.twitter.com/jBdfFyMuZn

— ~無限に~ MDB (@MDBV21) August 24, 2019
White people when there is a hint of seasoning on their food. pic.twitter.com/gxIlSnvGAi

— 🔥Your Favorite Ex GF🔥 (@nubianlocz) August 20, 2019
So naturally, Twitter came in clutch with the responses after Jackson's shady comment.
Does that taste like a neighborhood you've never been to? pic.twitter.com/CeAOJHgg7U

— Nacho Libre (@_Lamonte) August 26, 2019
My man's face. 😂😂😂 pic.twitter.com/hw3MQ4XUfC

— Erick Fernandez (@ErickFernandez) August 26, 2019
Whew chillay. The negro jumped out. pic.twitter.com/LaHhRrZ38w

— Justin Jay, Conclave Exile 🏳‍🌈 (@_DubzyWubzy_) August 26, 2019
Old boy had been wanting to say something like that to him, for a minute. That Popeyes chicken sandwich just opened the door. pic.twitter.com/ykUDzI8gt1

— Lisa (@gritsandguac) August 26, 2019
When I tell you I SCREAMED.

— DoctorJonPaul A.K.A. Mister Bunny (@DoctorJonPaul) August 26, 2019
On Saturday Night Live's Black Jeopardy segment, Chadwick Boseman had us cackling when referencing white people putting raisins in their potato salad.
The restaurant reportedly pulled in more than $23 million worth of advertising following the craze. But for those hoping to get their hands on the sandwich, you'd be out of luck. The limited-edition food item sold out of its two-month supplies within 16 days.