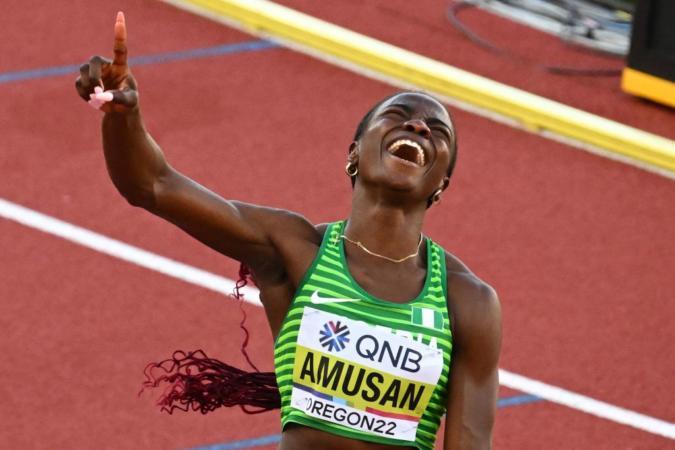 Black Olympian Accused Of Racism After World Record Shattered By Nigerian Sprinter
Nigerians are outraged after seeing Michael Johnson's tweet.
American track-and-field legend Michael Johnson is being accused of racism after questioning the legitimacy of the blistering times recorded in the 100-meter hurdles at the World Athletics Championships in Oregon.
"I don't believe 100h times are correct. World record broken by .08! 12 PBs set. 5 National records set," Johnson tweeted, leading to an avalanche of criticism.
I don't believe 100h times are correct. World record broken by .08! 12 PBs set. 5 National records set. And Cindy Sember quote after her PB/NR "I throughly I was running slow!" All athletes looked shocked.

— Michael Johnson (@MJGold) July 25, 2022