Colorism is a key issue within the black community and it's one that is spread all over the world. Skin bleaching products are heavily touted to darker skinned people in many countries.
One such Nigerian ad from Nivea has caused an uproar on Twitter.
This is why black businesses need to rise up and cater for our needs. Nivea can't get away with pushing this skin lightening agenda across Africa. Appalling. pic.twitter.com/8uR7XHNgVa— William Adoasi (@WilliamAdoasi) October 18, 2017
The ad features a woman yearning to "restore her skin to its natural fairness."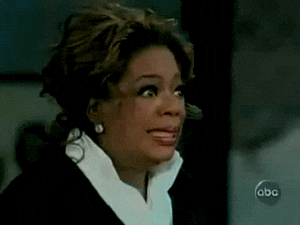 Per Nivea's website, the Natural Fairness by Nivea product is made to "lighten and moisture your skin while evening skin tone."
In the ad, it's clear that because the model's skin is "fairer," she is perceived more beautiful. For example, when she goes to pick up her daughter from school, a man flirts with her asking if she's there to pick up her sister. He then compliments her "beautiful glowing skin." The model beams noting that the "visibly fairer skin" makes her feel "younger."
Black Twitter wasn't having it! Some chastised the brand for the ad, and others went further demanding that they take the ad down.
@NIVEAUSA @niveauk @FuseODG @ameyaw112 @Citi973 Nivea take them down now.Take these Ads down in Ghana and anywhere in Africa. WeLoveBlack pic.twitter.com/RSUMTWXIoQ— A M A N F U O ✌???? (@ghcounty) October 17, 2017
Why do these so called 'Beauty Companies' LOVE to promote self hate within the Black Community??!!??

Bun Nivea ????????‍♀️— Melody Kane (@DJMelodyKane) October 18, 2017
For those of u claiming the word "fairer" mean beautiful
TakeDown ya SelfHate billboards in Africa. #BlackIsBeautiful
@Nivea_UK @NiveaUSA pic.twitter.com/zclNxARveE— Fuse ODG (@FuseODG) October 18, 2017
NIVEA BE LIKE
Staff 1: is a good idea?

Staff 2: Nope but we'll make money ????

Staff 1: Yep we can apologize later ????pic.twitter.com/6hAs9OAn2k— Efo Dela (@Amegaxi) October 18, 2017
We'll keep an eye out to see if Nivea releases a statement about this!