A few months ago, we reported that 76 percent of black millennials disapproved of President Trump, which spoke to his overall sixth-month approval rating of 36 percent.
Well, there is one black representative who hasn't lost faith in Trump and his name is Bruce Carter. Carter is a former Senator Bernie Sanders presidential campaign supporter and founder of Black Men for Bernie. These days, he heads Trump for Urban Communities, which he also founded.
Carter didn't vote in this past general presidential election because he was registered in Texas but wasn't in the state on election day. However, he was clear on who he would've voted for.
"I am currently a registered Democrat," he told the Philadelphia Tribune via phone call. "To be honest with you, [Trump] didn't need my vote in Texas. But had I been there, I would have voted for Trump."
Essentially, it looks like Carter had lost his faith in the Democratic Party as a whole.
"The Democratic Party has failed Black people for decades and even today they are still in disarray as to how they're going to serve the people," Carter noted.
However, that faith is firm with it comes to Trump.
"I still feel that even with everything [Trump has done], even the foolishness and all the tweets that make no sense," he continued. "I still believe that the best opportunity for the people and for things to get better will come from him and not a Hillary Clinton president."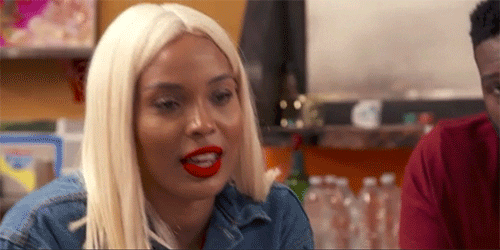 Carter has a mission to help the youth, veterans and other struggling Americans with his new organization Opportunity Centers of America. The organization bears the slogan, "Ending generations of hopelessness."
Because of his Trump branding, many aren't keen to hop aboard his hope hype train, though.
"I had some people who didn't want to accept help because of the Trump brand," said Carter. "I couldn't get that, and these were people who needed help the most. They just could not get past the name of the organization."
Still, Carter believes things will get better and proof of progress will take some time.
"I am very confident that this time next year — in 12 months — there will be individuals in a better position," Carter had told Philly Tribune last year. "There will be examples of people who will have been affected, I do believe, by the greatest thing that happened for urban communities and Black voters. [That is] that the Democratic stronghold that was there is not there anymore."