Panthers Quarterback Cam Newton's Sexist Remark To Female Reporter Sparks Social Media Debate
Oh no, baby! What is you doing?
October 05, 2017 at 1:35 pm
We all are familiar with Carolinas quarterback and showman, Cam Newton. Well known for his enthralling plays on the field, his communal activism, his daring attempts at fashion, and being an all-around fan favorite, right? Eh, not so much.
In a news conference on Wednesday, October 4th, Newton outwardly displayed his feelings towards women and sports knowledge, with a laugh. According to ESPN, Newton was asked a normal (and good) sports question by Charlotte Observer reporter Jourdan Rodrigues who inquired:
"I know you take a lot of pride in seeing your receivers play well. Devon Funches just seemed to really embrace the physicality of his routes..."
At which point, Cam chuckles as she continues with her question. He then replies:
"It's funny to hear a female talk about routes like...it's funny."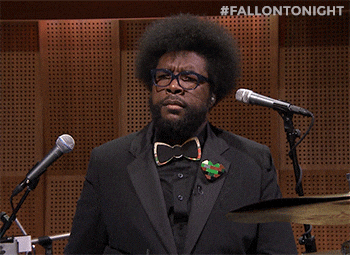 The response seems to have sparked a social media based gender debate. Men and women stand in opposition of one another, regarding the NFL star's careless candor. One of them coming from Rodrigues herself.
I don't think it's "funny" to be a female and talk about routes. I think it's my job.

— Jourdan Rodrigue (@JourdanRodrigue) October 4, 2017
The NFL calling out Cam Newton for sexism. pic.twitter.com/hN8gIkXOLK

— Rod (@rodimusprime) October 5, 2017
*Popular Female Celeb makes joke about men*
Everyone: sssllllaaayyyy lol
*Cam Newton makes joke about females*
Everyone: pic.twitter.com/HdVdAmEczr

— CAR(3-1) (@YungChoji23) October 5, 2017
Nothing is wrong with Cam Newton comments.... Its the same as saying "it's funny to hear a guy talk about makeup".... y'all soft

— Dwight Campbell (@Dwight_Campbell) October 5, 2017
If you heard what Cam Newton said and thought "that's sexist! Also, what are routes?!" Then maybe calm down.

— Michelle Wolf (@michelleisawolf) October 5, 2017
Ay yi yi. Just when Cam got his invite back to the cookout, this happens. Sometimes it's better to keep those thoughts to yourself.