According to reports by Newsweek, Cambridge University is investigating comments one of its students, Jason Osamede Okundaye, made on social media.
Okundaye, commenting on riots in London that erupted following two unrelated deaths of black Britons after encounters with London police, wrote: "ALL white people are racist. White middle class, white working class, white men, white women, white gays, white children they can ALL geddit."
This tweet was followed by another that read, "Watching these middle-class white people despair over black people protesting in their colonized Dalston is absolutely delicious."
Dalston is area in East London that, like Harlem, has been traditionally predominately black, but has in recent years, seen a great deal of gentrification.
Cambridge University has promised to "respond appropriately" to the tweets.
And Okundaye could find himself meeting with local police; a Cambridgeshire police spokesperson said, "We are aware of these matters and they are in hand. I can confirm that police are investigating the incident."
In June of this year, Edson da Costa died in a London hospital after being taken into custody by police; The Independent reports that foreign material was found in his throat.
Another young black Londoner, Rashan Charles, died in July. The Guardian reports that he became sick after being wrestled to the ground by police officers. He too may have swallowed a foreign substance.
Their families and communities want both answers and justice. The search for both led to fires and tussles with the police this weekend.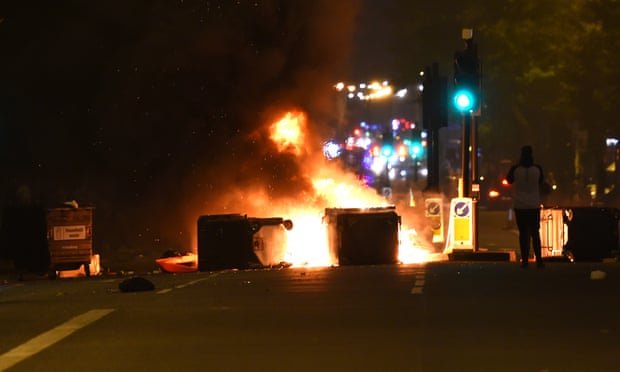 According to the Hackney Gazette, the families of both da Costa and Charles urged the angry protesters to remain peaceful during their time of despair.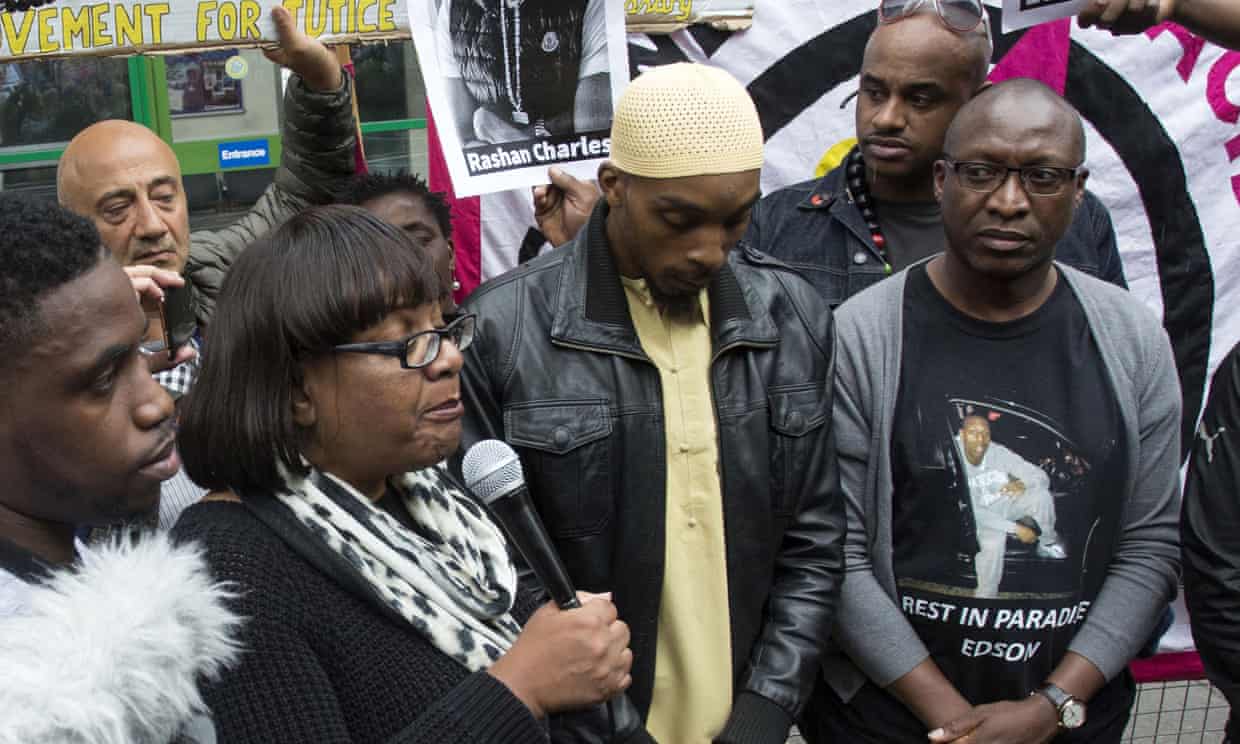 Stafford Scott, a spokesperson for the Charles family said, "Taking to the streets does not give you justice, burning down your own homes, burning down your neighborhood is not going to give you justice."
Following the uproar over his tweets, Okundaye made his Twitter private.
However, he told The Independent that the media had sensationalized his sentiments.
"My tweet about all white people being racist was pulled out of context and separate to my tweets in support of the Dalston protests. My tweets on white racism had been said before, in response to people acting as if racism is exclusive to working-class people. I stated that regardless of sexuality, class, gender or age, all white people are racist, i.e., not just one type of white person."
Explaining the "geddit" tweet, which Conservative MP Bob Blackman said "[stirred] up racial hatred unnecessarily – and completely without justification," Okundaye said, "The reference to 'geddit' refers to my previous tweets on how all demographics of whiteness can and should be called out for their racism and how it specifically manifests in their groups, e.g., white middle-class people refusing to hire black people, or white gay men stating 'no blacks, no Asians' on dating apps such as Grindr."
Taking the tweets together, Okundaye argued, made them seem more incendiary than they actually were. "The tweet was conflated with my separate tweets which supported the Dalston protests and my support of activism which seeks justice against police brutality."
A leader of Cambridge University's Black and Minority Ethnic Campaign and a sociology major, Okundaye is no stranger to activism or social justice. Last year, he took part in a campaign to repatriate a bronze cockerel that one of Cambridge's colleges used as its symbol. The cockerel had been seized from Nigeria when Britain was an imperial power; the campaign was ultimately successful.
Whether or not the efforts of those seeking justice in the da Costa and Charles cases will be successful remains to be seen. For now, the involved officers are still on duty, and both deaths are still under investigation.