Cardi B Is Our Disney Princess And Beyoncé Is The Only Halftime Performer We Acknowledge In The Tweets Of The Week
A real Binderella tale.
February 08, 2019 at 9:38 pm
The first week of Black History Month has been a doozy. Every white person and they meemaw have been caught doing blackface, and Gucci even tried to make it into an outfit.
Even though we've faced many disappointments this week, we know these tweets will help turn your week around:
First things first, the documentaries Netflix and Hulu premiered recently chronicling the immense failure that was Fyre Fest have one Twitter user wondering who needs intelligence when you've got whiteness?
The creator of Fyre Festival isn't a genius.

He's just a white man.

Little white boys have been taught since birth that they can get away with anything.

And even if they get caught, there will be movies and documentaries about them calling them geniuses.

????????‍♀️????????‍♀️????????‍♀️????????‍♀️????????‍♀️????????‍♀️????????‍♀️????????‍♀️

— |L I Z Z O| (@lizzo) February 1, 2019
Speaking of movies, we were introduced to a new take on an old classic we didn't even know we needed:
only thing better than Mean Girls is Mean Girls dubbed in Jamaican patois lmfaoooooo pic.twitter.com/RP21HQOFzN

— Fonz ???? (@fonzfranc) February 3, 2019
Wouldn't it be nice if we could coordinate our biologies so they better fit our busy schedules?
I think it's rude that I can't schedule my anxiety.

— Quinta. (@quintabrunson) February 5, 2019
Can we just say this picture burned our ear:
In honor of black history month pic.twitter.com/dPXo8ueTZn

— Clit Beastwood (@scumbagking__) February 4, 2019
Believe it or not, the Super Bowl was last Sunday. We think we can all agree everyone put half the effort into the halftime show.
maroon 5 out of 10

— gabe bergado (@gabebergado) February 4, 2019
aye if janet can't show skin why can adam?

— Aminé (@heyamine) February 4, 2019
Janet Jackson. https://t.co/4k9FQeUoEU

— Preston Mitchum (@PrestonMitchum) February 3, 2019
Some folks were so disappointed in the show that they were reminded of happier (half)times:
Throwback to when Beyoncé performed #Formation at the #SuperBowl and shook everyone up. ???? pic.twitter.com/r9SZqHZdRU

— BEYONCÉ LEGION (@Bey_Legion) February 3, 2019
Can we just have Beyoncé and Lady Gaga alternate Super Bowls from now on?

— Philip Rucker (@PhilipRucker) February 4, 2019
As Blavity reported, ICE detained 21 Savage for overstaying his visa this week, and everyone felt 21 different ways about it. #FREE21.
How the hell is America gonna deport 21 savage back to the UK for overstaying his visa when all of da british white People here in the United States been overstaying their visas since the 1600s

— ????⛓ ???????? ???????????????????????????????? ⛓???? (@HE_VALENCIA) February 3, 2019
Drake hasn't overstayed his visa???

— MBA Youngboy (@IsiahaSaid) February 3, 2019
21 was about to buy BBC

— Helga Hu$tlepuff (@0hbetave) February 3, 2019
Yo the UK ain't ready for 21 savage, we can't even get his name right pic.twitter.com/6ReFaraVO5

— Dan Wheatcroft (@DanielFromAbove) February 4, 2019
Abolish ICE Abolish ICE Abolish ICE

Abolish ICE Abolish ICE Abolish ICE
Abolish ICE Abolish ICE Abolish ICE
Abolish ICE Abolish ICE Abolish ICE
Abolish ICE Abolish ICE Abolish ICE
Abolish ICE Abolish ICE Abolish ICE
— George M Johnson (@IamGMJohnson) February 3, 2019
It was announced Jennifer Lopez would sing a Motown tribute at the 2019 Grammys this week, which led to this comparison:
I hear one https://t.co/X3XBVg1hsl

— ???????????????????? (@theguiseofsmile) February 5, 2019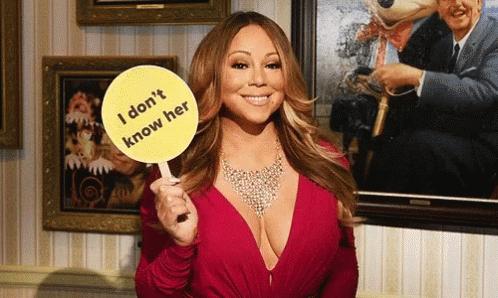 Cory Booker kicked off Black History Month by announcing his bid for president. He was the second Black Democrat to declare his candidacy, which led one Twitter user to suggest the two work out who will be the final Democratic nominee this way:
Cory Booker and Kamala Harris trying to win back Black people's trust. pic.twitter.com/1sex2Xkns0

— Najma (@overdramatique) February 2, 2019
Finally, we'll leave you with celebrations over Cardi B's Harper's Bazaar cover:
We stan a multifaceted princess.

Cardi B covering the March 2019 issue of Harper's Bazaar | Cardi B leaving the Harper's Bazaar Icons Party, September 2018. pic.twitter.com/p6D6Vab27o

— Havilland $avage. (@ToiMeetsWorld) February 7, 2019
"Rabundlez! Rabundlez! Let down your weave!" pic.twitter.com/3bQLZ6IiqP

— Zpac Shakur (@ChristineFox) February 7, 2019
Blavitize your inbox! Join our daily newsletter for fresh stories and breaking news.
Liking this content? Check these out:
28 Black Foodies You Should Be Following For Black History Month
17 Of The Dopest, Bliggity Blackest Songs For Your Black History Month Playlist
A Millennial Love Story: How This Couple Balances Career And Parenting