Marvel announces cast and character details for 'Black Panther' film
Black Panther has been the talk of the community since it was first announced. More information about the upcoming film was revealed at San Diego Comic Con – and it's beyond lit.
Michael B. Jordan is Erik Killmonger
Erik Killmonger is the son of an exiled Wakandan that worked for the villain Klaw. His father's affiliation with the villain, who was hired to kill T'Challa's father, got them banished from the country. This caused Erik (formerly N'Jadaka) to change his name. He also has a deep hatred for Wakanda as well as Klaw. In the comics, these deep seeded feelings cause him to return to Wakanda and plot to overthrow the Black Panther.
Lupita Nyong'o is Nakia
Nakia is a part of the Dora Milaje, a group of skilled warriors and bodyguards to the king of Wakanda. In a previous Panther story arc, written by the legend Christopher Priest, Lupita's character is turned from her loyalty to the king by Killmonger. So maybe we now have some idea of the plot that Coogler is using for Marvel's debut solo Panther film.
Danai Guria is Okoye
Okoye is the head of the Dora Milaje and she's a fierce warrior in her own right. She also appears in the same Black Panther run as Killmonger and Nakia. She is a trusted soldier to king T'Challa and stays by his side through some very tough situations. We should plan to see some extremely intense moments with this character and T'Challa throwing hands and taking names.
And finally, the logo.
The blessings literally just keep coming, fam. I'm hitting a mean Milly Rock at this very moment. The black nerd community is in a frenzy. The weekend couldn't possibly get any better at this point. Could it?
The cast of Black Panther. Look at God. #BlackPantherSoLIT pic.twitter.com/Aug1e5OXGc

— Geeks Of Color (@GeeksOfColor) July 24, 2016
Filming for Black Panther begins in January 27, 2017, and the film is set to be open on February 16th, 2018.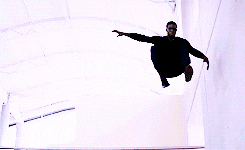 Let me know what you think in the comments, because I read and reply to all of them. Hit the share button and tag a friend who needs to see this. 
---