Howard Law Alum Charles D. King Just Secured Millions To Bring More Of Our Narratives To Film and Television
He is cranking out multicultural stories for the big and small screen through Macro Ventures.
October 03, 2017 at 5:54 pm
With clients like Janelle Monae, Ryan Coogler, and Tyler Perry, Howard University Law Alum, Charles D. King puts in work as the first black partner in one of Hollywood's leading entertainment agencies. In 2015, after securing funding in the eight-figure range from Apple heiress, Laurene Powell Jobs, the executive left his coveted role at the William Morris Endeavor (WME) agency to start the multi-platform media company, MACRO. On Tuesday, King announced that his firm had raised an additional $150 million in funding to further the production and financing of films and television programs with a multicultural bent. This is a game changer!
"This round of financing provides the capital necessary to build a robust slate of content that authentically represents the multi-faceted spectrum of our communities," King said. The financing, which comes from Emerson Collective, Ford Foundation, The Libra Foundation, and the W.K. Kellogg Foundation, enables MACRO to pump out four to six film and television projects annually. "Our success is proof that our slate is striking a chord with audiences globally," said King, Founder & CEO of MACRO.
The company's first major studio feature, Fences starring Denzel Washington and Viola Davis, grossed over $64 million and won a myriad of nominations including Golden Globe and Academy Award wins for Viola Davis. With highly anticipated November 2017 releases of Mudbound, directed by Dee Rees and Roman J. Isreal, Esq. written and directed by Denzel Washington and Colin Farrell, MACRO is quickly becoming a force in Hollywood.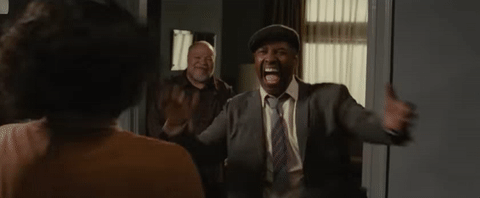 "In supporting Charles and his extraordinary vision, I am thrilled to see the success MACRO has generated in such a short period of time, and the rich, diverse, high-quality content MACRO is bringing to our culture," said Laurene Powell Jobs, Founder & President of Emerson Collective. "More than ever, it is vitally important that the content we consume reflects the complex diversity of who we are, inspires us to better understand experiences and perspectives different than our own, and brings forth talent, voices, and stories that have been silent and unheard for too long."
With upcoming collaborations with Ava DuVernay, Van Jones, Eva Longoria, Michael B. Jordan, and Rick Famuyiwa in the pipeline, MACRO promises to do just that.