Chinese New Year is near, and the country's biggest television event, CCTV New Year's Gala (also known as Chinese Spring Festival Gala) is under fire for featuring a comedy skit featuring blackface, the South China Morning Post reports.
The skit was meant to honor China's relationship with African countries, but was viewed by many as a racist mockery.
The show opened with a group of African dancers and all-black staff of the new Chinese-built Kenyan train. Following that performance, the host was approached by a black woman asking for his help. He was then introduced to her mother, a woman many viewers said was obviously a Asian woman in blackface who sported an exaggerated booty and a basket of fruit on her head. The mother was joined on stage by a man in a monkey suit.
All of the actors played out a brief romantic farce, at the end of which the mother said, "I love Chinese people! I love China!," while praising the country for having done so much for Africa.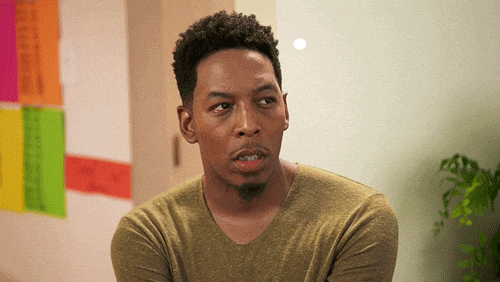 The annual variety show, which can net as many as 800 million viewers, premiered on Thursday. Critics were quick to call it "disgusting" and "completely racist" online.
ugh the sketch on Africa during the @CCTV Spring Festival Gala (possibly the most watched show in the world) was cringeworthy at best, completely racist at worst. It's Africa, so bring out tribal dancers & animals? And was that a Chinese woman in blackface with a fake posterior?— Parthepan (@KTParthepan) February 15, 2018
My first Chinese New Year watching the annual CCTV spring gala and they trot out a Chinese lady in blackface, exaggerated proportions and everything, with a pet "monkey" (played by a man from Cote D'Ivoire), shouting "I love China!" – I can't even pic.twitter.com/n3J1YsRhmy

— Krish Raghav (@krishraghav) February 15, 2018
Yeah well if it makes the Americans feel any better CCTV Spring Gala just ran the most appallingly ignorant skit in fucking blackface so everything is shit and I'm going to sleep.

— Naomi Wu (@RealSexyCyborg) February 15, 2018
CHINA WHYYYYY. i'm watching the cctv spring festival new year's gala and there's straight up blackface, i just don't know what to do with this level of offensive oh my GOD

— 雨曦 。◕‿◕。 (@yuxisushi) February 15, 2018
Meanwhile in #China, on the annual state #CNY
#ChineseNewYear
#CCTV
#CCTVGala show, #blackface & #African stereotypes are still very much a thing. ???? https://t.co/oncH4QErqe ???? Ht @kaisa_kantola
@manyapan | #ChineseSoftPower
#wtf
#OBOR
#OneBeltOneRoad
#Africa
#NewSilkRoad
pic.twitter.com/kzfE9BhySj

— ????????Curtis S. Chin (@CurtisSChin) February 15, 2018
@CCTV …you managed to take the "great white savior" mentality towards Africa & added Chinese characteristics to it on tonight's CNY gala's blackface skit. If a non-Chinese were to do "yellow face" on an internationally broadcasted show, CCTV reaction would be fire & brimstone.

— The 25 cent party (@25centparty) February 15, 2018
One Reddit user, 1989slover, defended the skit by calling it "a comedy praising the relationship between China and Africa, so there's not any intent of racism. And yes the way they express the idea is a bit wrong, but I think that's mainly because people don't really know a lot about racism in China because the race here is not so diverse."
"China has always been a friend with African country so there's no reason for us to ruin the relationship by putting a discriminational show in the gala, but I do hope there would be a official explanation for this whole thing," 1989slover continued.
Neither CCTV or the Communist Party of China have released a statement about the skit.