Do you feel like its 2012 again? If you do, it may be because Christian Taylor and Will Claye won gold and silver medals in the Olympic track & field triple jump again, just like they did during the London Olympics.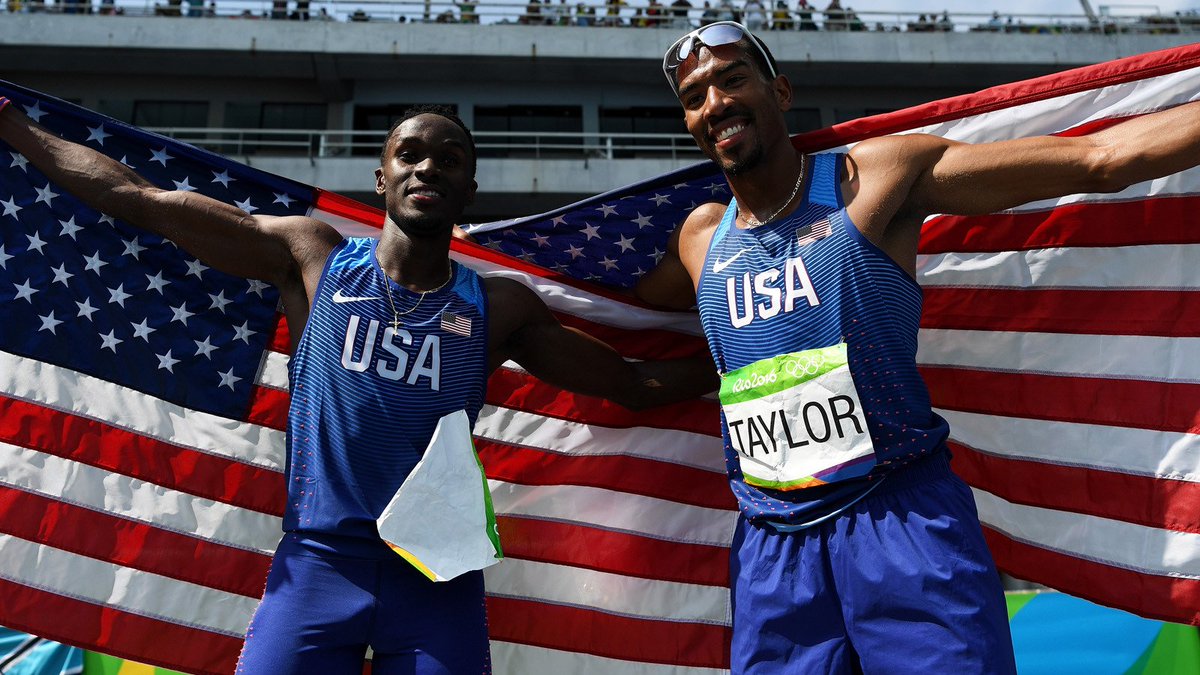 After becoming the youngest jumper in 100 years and first American since 1996 to win gold in this event four years ago, Taylor is only the second person from the U.S. and fourth male athlete to defend his medal. He is also the American record-holder for the event.
Despite not getting the gold, Claye made another accomplishment! He proposed to his girlfriend Queen Harrison, who is also a world medal-winning American hurdler and sprinter.
.@WilliamClaye won #silver in the triple jump and then proposed to @goQueengo! Congrats! #USA #Rio2016 pic.twitter.com/y7TJQHuFXy

— NBC Olympics (@NBCOlympics) August 16, 2016
"I don't know how he got over there because there's a very large gap. I know we're jumpers, but that's quite risky. To witness that also, was very special. I turned around and saw him over there and then everyone's saying 'Awww.' Then the camera zoomed in and I saw what was going on," said Taylor in a story for TeamUSA.org.
Claye spoke of his excitement, saying, "She just burst into tears. She couldn't believe it. She didn't have any clue. It was just a heartfelt moment to so many eyes on this and for it to be such a special moment for the both of us. The knee was stressful, man, because I didn't know if she was going to say yes or not. It was a great feeling. We've been together for so long and I just knew it was the time to take the next step."
Harrison almost didn't make it to Rio, after the emotional toll of her performance in the Olympic trials, not being able to qualify for Rio. She decided to go support Claye.
"I told her that she was best friend. I told her that I want to grow old with her. I want her to be by my side for the rest of my life," said Claye.
Congratulations to the couple! Watch the video below:
After winning silver in the triple jump, @WilliamClaye proposed to hurdler @GoQueenGo. 💍 https://t.co/LJf9pvPIbVhttps://t.co/NmGDINfOtP

— NBC Olympics (@NBCOlympics) August 16, 2016
---