Connecticut Lawmakers Are Making Moves To Get More Black Teachers Into Classrooms
The bill's sponsors hope to ensure students have teachers that look like them.
The phrase "representation matters" isn't only relevant in media, but in day-to-day life as well. For example, in classrooms.
Representative Patricia Billie Miller (D-Stamford) wants her state's education department to actively recruit more minority teachers, CT Post reports.
Miller didn't have a black teacher until the eighth grade, and that teacher had a significant impact on her life; she credits that teacher with encouraging her to achieve more in the classroom.
Things weren't much different for Miller's daughter, who only had one black teacher in her entire education career.
"It helps when you have someone in front of you that looks like you," Miller said on Monday.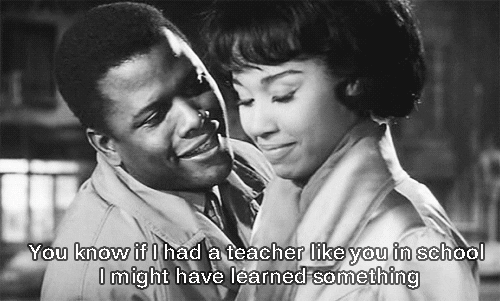 Nonwhite students make up about a third of Connecticut's school population, but the state's Commission on Equity and Opportunity reports only seven percent of the state's public school faculty are teachers of color.
The House unanimously approved a bill to direct the Department of Education to actively recruit and retain minority teachers this week. As the Senate had already approved the measure, the bill will now head to the governor's desk.
"We are providing a deficient education to our children if we are not providing a school system and faculty that reflects this state and this country," noted Representative Andrew Fleischmann, (D-West Hartford), House chair of the Education Committee.