11 reasons why we appreciate Countess Vaughn
If you are a 90s kid like me, I'm sure you grew up watching Countess Vaughn as Kim Parker on the hit sitcoms Moesha and The Parkers.
As a kid growing up, Countess' hilarious personality and the vibrant energy she brought to the character made me feel like she was one of my cousins. Also, we can't forget that the epicness of Freestyle Unity and how we all wanted to be the fourth member.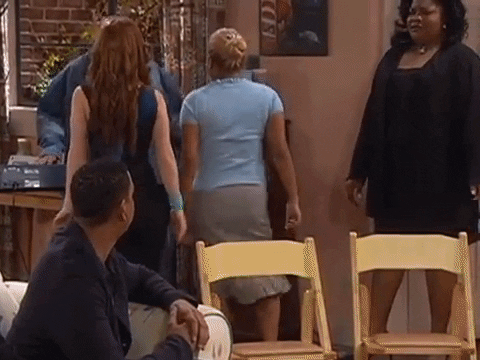 In recent years, Vaughn has been thrust back into the spotlight as a member of the cast of TV One's Hollywood Divas and she keeps the momentum going on social media.
Here are the top 11 reasons why we appreciate Countess Vaughn:
1. "The Parkers" theme song never gets old.
Somebody explain what Countess Vaughn "Kim Parker" is doing !??? 💀😩😂 pic.twitter.com/3HJIlnZUFf

— BLH (@_DefinedByMyOwn) May 17, 2016
3. She's still got vocals for days.
4. Not only is she a member of the #BeyHive, but she reps the #RihannaNavy as well.
you needed me @rihanna @CountessDVaughn @Countessvaughn1 #lipsyncbattle pic.twitter.com/or1N8jNPXG

— #CountessVaughnfans (@TeamCountess) May 15, 2016
5. She supports herself fully. In the words of Future, "you do what you want when you poppin."
6. She's not here for body shaming!
A photo posted by COUNTESS VAUGHN (@countessdvaughn) on
7. She's been vocal about being proud of her own transformation.
8. Like many of us, she's just a kid at heart.
10. She is the physicial manifestation of "the best revenge is your paper."
11. This video, just because.
With the recent resurgence of black family comedies, can we just get Countess back on network television?
All would be right in the world.