Here is another photo of Drake that is meme worthy. During his recent appearance on
Ellen
, the funny lady set the "Controlla" rapper up and had a man jump out of a box.
Simple prank, epic response.
Drake had a hilarious reaction and the Internet one-upped him with corresponding memes.
@TheEllenShow I tried #MakeADrake pic.twitter.com/Kfg3plqMRN — Danielle Elizabeth (@legitdanielle) May 18, 2016
And of course, the jokes kept
rolling in about the rapper shaving his beard.
@TheEllenShow #makeadrake pic.twitter.com/LRtFsQ9Qi6 — 4OVO1ANNY6 (@4OVO1ANNY6) May 18, 2016
Now the song "Jumpman" has taken on a whole new meaning.
Drake is pretty much most of our childhood.
@TheEllenShow #makeadrake pic.twitter.com/fAAB6TiyXU — lundy (@lunder20) May 18, 2016
God forbid the Raptors get knocked out of the NBA playoffs...
@TheEllenShow #MakeADrake well...hopefully this works with tonight's game. pic.twitter.com/8AzjdJ1qyt — James S. Gesner (@OutofyaElement) May 18, 2016
To add fuel to the fire, Ellen even tweeted that whoever has the best
#MakeADrake
meme, that she would send them some underwear.
At least he's a good sport. For now, we'll just continue laughing with the Toronto superstar.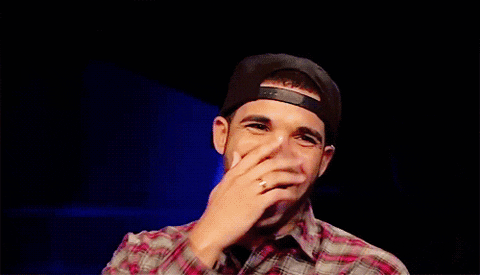 Photo: Giphy
---
Share this article on Twitter or Facebook below!
---