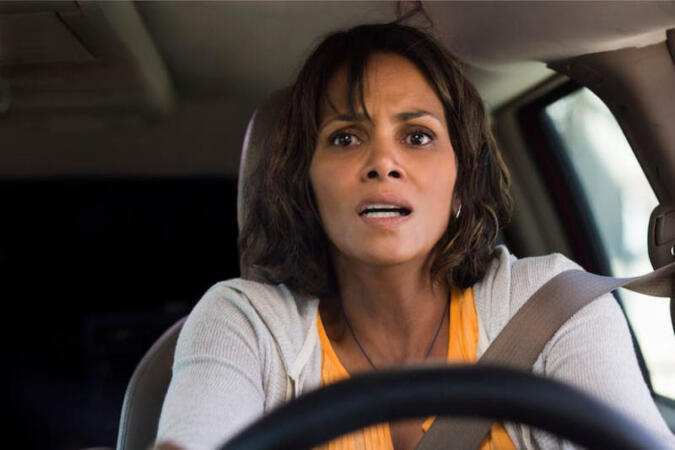 Next up for actress Halle Berry is another kidnapping thriller (see her last feature film, "The Call"), titled "Kidnap."
A project that's been "on the shelf" (so to speak) since 2014, it was acquired by Relativity Studios in the fall of that year, but its release has been uncertain since the studio's parent company (Relativity Media) filed for Chapter 11 bankruptcy in the summer of 2015 after a facing a number of lawsuits and missing loan payments. The company would eventually emerge from bankruptcy in March of this year.




Described as a heart-stopping action thriller, "Kidnap" follows a mother (Berry) who will stop at nothing to rescue her kidnapped son (unlike in "The call" in which she played a 911 operator who takes it upon herself to track down a kidnapped girl).
Berry also executive produces the project with her production partner, Elaine Goldsmith-Thomas, via their 606 Films company, which she launched in early 2014 to produce what she described as "socially conscious" work, in the spirit of the company's name (after the anti-paparazzi bill that Berry pushed, which California Gov. Jerry Brown signed it into law the same year).
Spanish filmmaker Luis Prieto ("Pusher") directed the film, from a script penned by Knate Gwaltney.
Di Bonaventura Pictures is producer. Lotus Entertainment and Gold Star Films financed the film, as well as exec produced.
A first trailer for "Kidnap" has been released by Relativity and is embedded below. No release date assigned to the film yet; although some time this fall is likely, or early next year.