Set to next screen at the upcoming Los Angeles Film Festival in June is Canadian writer/director Stella Meghie's dramedy "Jean of the Joneses," which stars Taylour Paige, Sherri Shepherd, Gloria Reuben, Erica Ash, Michelle Hurst, Mamoudou Athie, and Francois Arnaud.
In the film, chaos ensues after the estranged patriarch of the Jones family dies on their doorstep. When the paramedic who answers their 911 call tries to win over acerbic Jean Jones, his attempts are disrupted by old conflicts that come to a boil at the funeral.
The film made its world premiere at the SXSW Film Festival in March of this year, where it received mostly favorable reviews from critics and audiences alike.
Justin Chang at Variety summarized his critique as follows: "The messy lives of young aspiring writers and the dysfunctional families that spawned them have long provided fertile if inevitably over-tilled material for many an independent filmmaker. If "Jean of the Joneses" feels fresher than most multigenerational ensemble dramedies, credit not only the relative novelty of an all-black, mostly female cast, but also writer-director Stella Meghie's talent for suggesting the invisible bonds that unite her characters, despite their many disagreements and (in some cases) general disagreeability. Inspired by her own family life though not strictly autobiographical, Meghie's endearingly acerbic debut feature is a work of modest ambition and commercial outlook, but that modesty proves intrinsic to its appeal, which deserves to be discovered at more stops along the festival circuit following its SXSW premiere."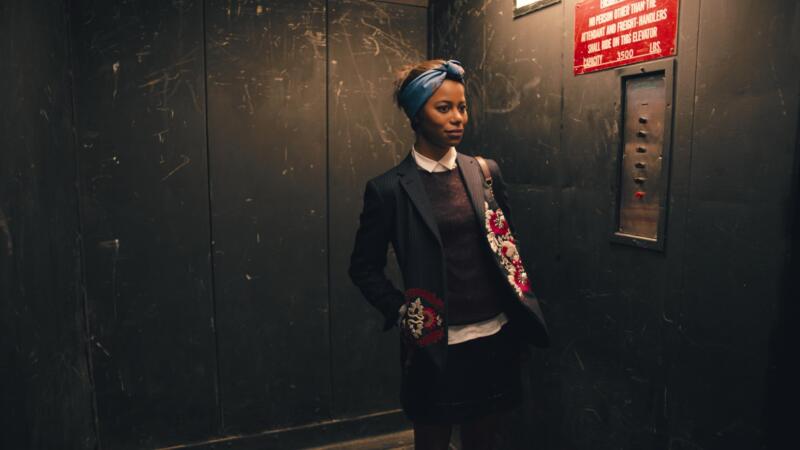 The film was also good enough for CAA to sign Meghie for representation in all areas. She's currently developing a pilot for Warner Bros TV.
"It is definitely a personal story," said Meghie in an interview with the LA Times just before the start of SXSW. "It's not autobiographical, but there are loose pieces taken from my family for sure. I would say the core of it is my experience, so it felt honest to me the way I was dealing with it."
"Jean of the Joneses" is the feature film debut of the Toronto native who was born to a Jamaican family, whose earlier career was in fashion and beauty PR in New York City, before she made the switch to filmmaking.
No trailer yet for the film.