A photographer is facing anger over a photoshoot featuring a couture-clad white woman interacting with residents of a village in Cameroon.
The pictures were taken by Amamu Moja, who is based in Luxembourg. While little information is available about the artist, it is worth noting there's only one Black person featured in the group picture posted on the photographer's About page.
The Cameroon photos were posted in September 2018 but drew attention this week after they were reposted by photojournalist Chirag Wakaskar, according to Insider.
And today in white savior bullshit.
Photographer – Awamu Moja.https://t.co/NyJBws6l8L
pic.twitter.com/L29ot0D63G

— Chirag Wakaskar (@chiragwakaskar) February 6, 2019
Wakaskar is not a fan of the shoot, calling it "white savior bulls**t."
Other Twitter users were not pleased, either:
If anything comes out of these images, it is the fact that they expose the truth about racism that still lives so comfortably and boldly.

— Hilina Abebe (@hilycious) February 6, 2019
So… a team of white creatives from Luxembourg branded themselves with a Swahili name and make these images? Do I have that right? https://t.co/DMZXmOUwSE

— Daniella Zalcman (@dzalcman) February 6, 2019
SO COLONIAL

— Kiliii Yuyan (@kiliiiyuyan) February 6, 2019
Another day another white savior!

— Brian Siambi™ (@UrbanSkript) February 6, 2019
A paragraph under a behind-the-scenes video of the photoshoot explains the team's motivation.
"Photographing a model in a grand prix dress in the midst of Baka pygmies dressed in rags is a provocation," it reads. "The price of the dress would be enough to bring, in this end of the world, what to live worthily."
The passage also laments the Baka peoples' unwillingness to be Westernized.
"For the Baka still live as at the dawn of humanity; hunter-gatherers, semi-nomadic, who lack all that civilization could bring them," it continued. "Schools to learn, health clinics, trucks full of essentials for life. What to open to the world."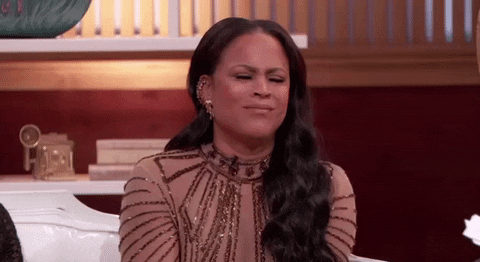 Moja has not addressed the controversy.
Blavitize your inbox! Join our daily newsletter for fresh stories and breaking news.
Now, check these out:
All White Outfits At The SOTU Are A Reminder Of How Easily We Forget The White Supremacy In Women's Movements
Maxine Waters On The State Of The Black Union
Kelly Rowland's New Music Video 'Crown' Is The Best Clapback To Natural Hair Critics