From #NotMe To #MeToo: Russell Simmons Claims To Have Seen The Light In The Movement Against Sexual Assault
Simmons: "The dialogue around the #metoo movement has inspired me to look beyond my personal scenario."
Several months ago, a slew of women came forward accusing music mogul Russell Simmons of sexual misconduct, including actress Natashia Williams-Blach, massage therapist Erin Beattie, rapper Sherri Hines and Insecure star Amanda Seales. The story initially made headlines when former model Keri Claussen Khalighi and screenwriter Jenny Lumet came forward to accuse Simmons of rape, including forcing them to have oral sex.
Simmons denied these allegations and fought back on social media using the hashtag #NotMe.
However, it now looks like the mogul is changing his tune. Not necessarily regarding his own personal situation, but about the #MeToo movement as a whole. Simmons posted this reflection on Instagram:
"The reason I haven't been too angry about my personal situation is because listening intently to the dialogue around the #metoo movement has inspired me to look beyond my personal scenario," Simmons wrote in the caption. "In the end I'll be fine. I've accepted responsibility for the life that I have lived and been very forcefully and vehemently denying accusations for things that I have not done."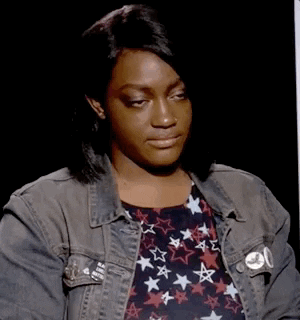 "A little blood on my shoulders so that my daughters see a better world is worth it," he continued. "This revolution is bloody, true. There is collateral damage, also true. But today my meditation reminded me yet again that black women have bared [sic] the biggest burden for sure. And for sure ALL women of ALL RACES and RELIGONS [sic] (in part because of and supported by all great religions and institutions) have lived unequal throughout the ages, in unjust and Incredibly unfair circumstances."
This isn't the first time Simmons has taken to Instagram to speak about about #MeToo and the allegations against him. Late last year, he referred to the allegations as as "an insane pile on," according to Variety.
"Today, I will focus on 'The Original Sin' (Keri Claussen), the claim that created this insane pile on of my #MeToo. Stay tuned! We'll share information today … And tomorrow the case of Jenny Lumet," Simmons wrote on Instagram last December.