Get A Peek At Young Barack Obama Through The Letters He Wrote To His College Girlfriend
The letters will be available to the public at Emory University.
October 19, 2017 at 6:13 pm
Remember how nice it was when we got a bit more insight into pre-presidential Barack Obama when Netflix released its film, Barry? Well, things are about to get even better!
According to the New York Times, Emory University's Stuart A. Rose Manuscript, Archives and Rare Book Library has obtained nine letters Obama wrote to his then-girlfriend Alexandra McNair during his time working in New York City.
"Somehow a clutter of numbers and appointments and bills had grown over your last letter," a 22-year-old Obama told McNair in one of the handwritten letters. "Hearing your voice was like discovering a passage in a book I had read a while ago."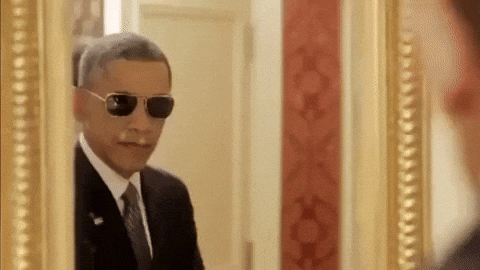 "What we learn about is a young man who is yet to become or even dream about becoming President Obama," library director Rosemary M. Magee said. "It's a story of a journey over a couple of years about a sense of self-understanding, self-definition and his understanding of himself and place in the world."
If you're looking for an epic romance tale, these letters aren't exactly it. "These letters aren't particularly personal," said Emory political science associate professor Andra Gillespie. "You're coming in at these letters at a point in President Obama's and Alex McNear's relationship where you can see the arc of the breakup that's going to happen. There's no breakup letter per se, but you can see there are a couple of post-breakup letters."
"Their relationship, at the point that we're reading it, is very intellectual and they're clearly struggling with each other," Gillespie continued. "They're both trying to find themselves and they're having tough intellectual conversations with each other."
In another passage, Obama touched on his confusing feelings, both for McNair and about his identity, while visiting his mother and sister in Indonesia.
"It seems we will ever want what we cannot have," Obama wrote. "That's what binds us. That's what keeps us apart."
"I can't speak the language well anymore," he continued, telling her how much he felt like an outsider in the foreign country. "I'm treated with a mixture of puzzlement, deference and scorn because I'm American, my money and my plane ticket back to the U.S. overriding my blackness. I see old dim roads, rickety homes winding back towards the fields, old routes of mine, routes I no longer have access to."
And at some point in the letters, we get to peek into his political thoughts before he became the senator and president. He wrote McNair a letter while searching for jobs in New York City.
"Salaries in the community organizations are too low to survive on right now," he wrote, "So I hope to work in some more conventional capacity for a year, allowing me to store up enough nuts to pursue those interests next."
In 1984, while working for Business International Corporation, Obama wrote, "My ideas aren't as crystallized as they were while in school, but they have an immediacy and weight that may be more useful if and when I'm less observer and more participant."
Foreshadowing, much?