Bye, SoHa: Activists Put A Halt To South Harlem Rebranding Efforts
Gentrification masked as "rebranding?" The residents weren't having it!
Gentrified cutesy names don't have a place in South Harlem, according to its tried-and-true residents.
New York City real estate company Keller Williams wanted to rebrand the South Harlem area between 110th Street and 125th Street "SoHa," an idea met with immediate backlash from community leaders and residents.
They weren't having it!
On the ground and on Twitter alike, black residents and even those living beyond Harlem's borders bonded over their anti-SoHa stance.
Gentrification of Harlem is BEYOND disrespectful. Changing the name to SoHa is to erase the history & culture of an influential place.— Reina de Comida (@katie_luv16) July 4, 2017
Watching the news and now a part of Harlem is being rebranded as 'SoHa' (South Harlem) referring to 110th-125th St ???? pic.twitter.com/k04kjNffFZ— Mariela ???? (@mariela817) June 26, 2017
always harlem never soha ☀️ pic.twitter.com/YGKIY2w8qs— jayla (@amandajayla) June 22, 2017
The rebranding was an effort to attract new residents to the historically black South Harlem, an effort that obviously screamed gentrification. Activists spoke out against the name change and according to a Wall Street Journal report, the community's efforts were not in vain. Keller Williams has dropped their team, deciding to cease their rebranding efforts.
"The team has a passion for the people, the history and the culture of the neighborhood they also call home," a Keller Williams spokesperson told Wall Street Journal. "With respect to the neighborhood and people of Harlem, they will change their team name at Keller Williams NYC."
It looks like legislature is also on-board with keeping the neighborhood name in its purest form. Newly-elected New York State Senator Brian Benjamin announced this past Friday that he was introducing legislation to make it more difficult to change a New York neighborhood's name. Benjamin has a background in protecting South Harlem's historical relevance, serving as a chair of Community Board 10, a group that launched a campaign to halt "SoHa" usage.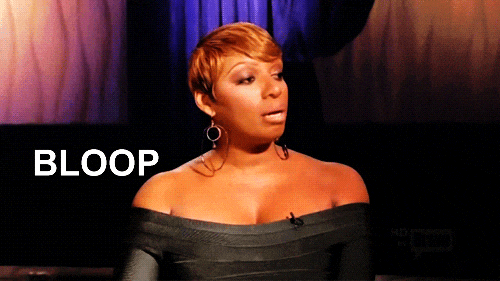 This is great news! Abbreviated neighborhood names are clearly a tactic to attract "trendy" neighbors, which sadly, is often just a codeword for "white."
If people are attracted by and want to move to South Harlem, well, they should move to South Harlem … just the way it is.