Senegal is sitting pretty after recently winning its World Cup match against Poland 2-1 (and may we note this black victory took place on Juneteenth). But the players aren't the only ones in the spotlight. The team's manager, Aliou Cissé, has gotten attention for his enthusiastic displays of celebration as well as being the only black manager at the 2018 world soccer championship in Russia, Balls.ie reported.
Despite making history, Cissé doesn't want to be the only one, of course.
"I am the only black coach in this World Cup. That is true," he told the Associated Press before Senegal's big game against Poland. "But really these are debates that disturb me. I think that football is a universal sport and that the color of your skin is of very little importance."
Cissé is a former soccer player himself, having played for English Premier League club Birmingham City and Portsmouth after that. He's been coaching the Senegalese team for three years.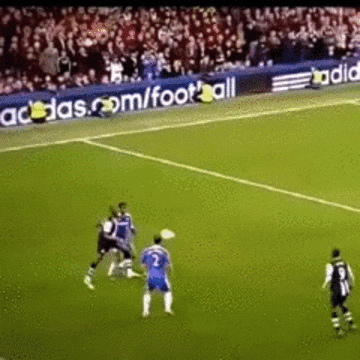 Unfortunately, Cissé is also the least paid, earning £174,500 ($229,853.14).
"I think we have a new generation that is working, that is doing its utmost, and beyond being good players with a past of professional footballers," said Cisse. "We are very good in our tactics, and we have the right to be part of the top international coaches."
Cissé is lit, and Twitter agrees!
No other coach celebration is cooler than this. #SEN pic.twitter.com/xPt48MRQ9o

— ballball (@ballball) June 19, 2018
Feel free to use this gif I've just knocked up 🤣#WorldCup #pol #sen #POLSEN #yesyesyes pic.twitter.com/QSNB6dye1o

— Jonny Phillips (@braineagles) June 19, 2018
Aliou Cissé is looking into my soul #SEN pic.twitter.com/OSabg9Td2i

— Across the Pond (@ATPradio) June 19, 2018
Loved that hug between Aliou Cisse and Mamadou Niang after the latter came off. You can tell Cisse has genuine admiration from his players. #SEN

— Mohammed (@think_B1G) June 19, 2018
#Sen manager is the only black manager at this #WorldCup , possibly the youngest, and also the least paid.

— Abdullahi Halakhe (@QulshTM) June 19, 2018
And like most of the black community tuning into the World Cup, Cissé hopes this year will finally result in a win for an African nation, whether it's his team or not. The highest level Africa has reached is the quarterfinals with Cameroon reaching it in 1990, Senegal in 2002 and Ghana in 2010.

"I have the certainty that one day an African team, an African country, will win the World Cup," said Cissé. "It's a bit more complicated in our countries. We have realities that are not there in other continents, but I think that the African continent is full of qualities. We are on the way, and I'm sure that Senegal, Nigeria or other African countries will be able to win, just like Brazil, Germany or other European countries."