Howard University Jumps 21 Spots In U.S. News & World Report's 2018 Ranking Of Top Universities
Howard University climbs into the top 100 university ranking.
September 11, 2018 at 10:58 pm
H-U! YOU KNOWWW!
Howard University has been ranked in the top 100 schools by U.S. News and World Report, claiming the 89th spot. Howard's success in the last few years has skyrocketed from just five short years ago, when Howard was ranked 142nd, the Washington Post reports.
According to U.S. News, several factors are considered in a university's ranking, including graduation and retention rates, graduation rate performance, faculty resources, expert opinions, financial resources, alumni giving, high school class standing and ACT and SAT scores of incoming students.
"Reaching No. 89 on the U.S. News and World Report rankings is a phenomenal achievement and it's also a very strong endorsement that our strategy is working, that the University is progressing in the right direction. Our commitment remains on student outcomes and ensuring that students have the opportunity to succeed and ultimately graduate," Howard University President Wayne A. I. Frederick said in an email sent to students. "The new rankings further reflect the academic rigor, quality of programs and outstanding faculty at Howard University."
The prestigous HBCU has made great strides in implementing new programs for students, including tuition-free summer school courses and establishing an Office of Undergraduate Studies where students can receive advising and tutoring services. Students are also encouraged to graduate on time with a 50% tuition rebate on their final semester.
Students, however, are not surprised by the ranking. While turning out famous alumni like Thurgood Marshall, Chadwick Boseman, Taraji P. Henson, Toni Morrison, Kamala Harris, P. Diddy, Zora Neale Hurston, Phylicia Rashad, Ta-Nehisi Coates and more since its inception in 1867, there has been a historical presence of an enduring pursuit of black excellence.
Whether students step,
march,
dance,
model,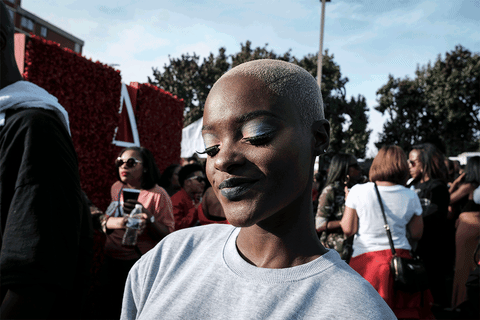 or just all out rep,
the campus is beaming with Bison pride.
Now, check these out:
21 Pressing Questions Howard University Students Have On The School's Financial Aid Scandal
Is It Wrong For Howard University To Capitalize On The Gentrification Of Washington, D.C.?
Howard University Student Calls Out School For Leaving Her 'Borderline Homeless'