Chicken and waffles have become a national staple food, so it was only a matter of time before a restaurant franchise hopped on the trend.
It turns out, KFC is that very franchise.
That's right. Kentucky Fried Chicken & Waffles together with sweet syrup. And that's all you fine folks need to hear. pic.twitter.com/3VOgKK1PWb

— KFC (@kfc) November 12, 2018
According to Us Magazine, the fried chicken franchise started serving its new chicken and waffle dishes on Monday. You can either get a plate of fried chicken with Belgian waffles or a sandwich with two waffles subbing in for bread.
"When we decided to create Kentucky Fried Chicken and waffles, we knew we had to make it really special," said Bob Das, head chef for KFC U.S., in a press release. "As the fried chicken experts, we had the chicken part covered. We went through 15 different variations before landing on our unique Belgian Liege-style waffle, which is sweeter and doughier than American-style waffles. The two combine seamlessly to create an extra delicious dish that KFC fans will love."
Once Twitter found out about the news, sentiments ranged from "it's about time!" to this: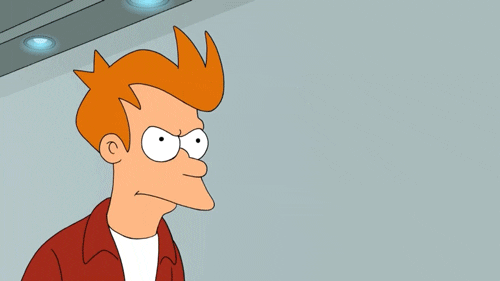 Just send a truck full of it to my house please! #KFC

— david williams (@dantivirus) November 12, 2018
Whaaaaaaaat is this magic

— Dani Sharman (@littleredyumyum) November 12, 2018
Thank you!! ???????? you guys have got to have employed true visionaries for them to think to bring the classic combo to you menus ???????? ???? #KFC…. you've outdone yourselves

— ReyesUPS (@TheBman20201) November 12, 2018
What them KFC chicken and Waffles hittin on pic.twitter.com/sIdEXs1KCh

— Olivia Dope (@TiffNCompany) November 13, 2018
The new Chicken and Waffles at @kfc is so good, I HAD TO CALL MY MOMMA'! Watch my new review here —->>> https://t.co/TGK3Mtm0cA

pic.twitter.com/QTX669IKgK
— Daym Drops Online (@DaymDrops) November 13, 2018
It's about time!????????

— Perry D'Marco (@perrydmarco) November 12, 2018
The chicken and waffle combos will be available at participating KFC locations from now until December 31, so you have until the end of 2018 to taste it.
Have you already tried KFC's take on the classic, Blavity Fam? If so, let us know what you think!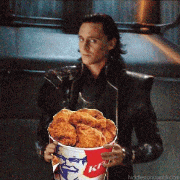 Liking this content? Check these out:
Say What Now? Black Woman Says Fried Chicken Was Thrown At As She Sat In Traffic
This Former Chicago Official Created A Joke Black Violence Tour Featuring Fried Chicken Lunches