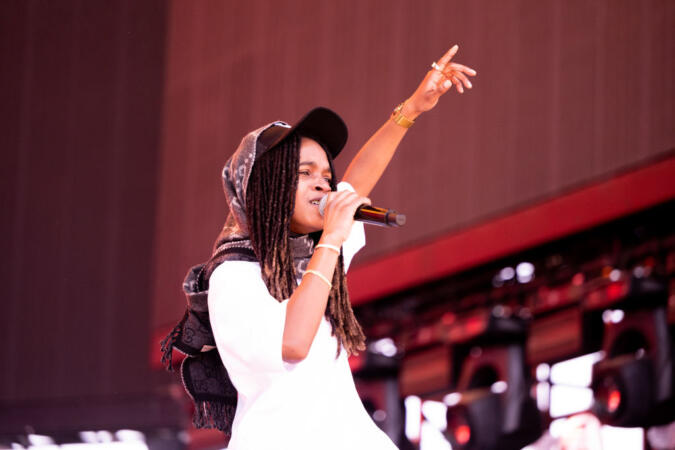 Koffee Is 'Happy To Bring Authentic Reggae Across The Seas' As She Headlines Third Annual Afro-Carib Festival
"I want to be impactful and positive," says Koffee, the 23-year-old reggae artist known as Jamaica's "reggae ambassador of positive energy."
February 24, 2023 at 9:42 pm
The Afro-Carib Festival returns to Marimar, Florida this Saturday. The festival's third annual celebration presents the best artists representing musical genres from the Caribbean and African Diaspora. Various artists representing reggae, Afrobeats, Afropop, kompa, reggaeton and salsa are on the bill.
Presented by Visit Lauderdale, the festival is where Black History Month meets Reggae Month to celebrate the blended cultures that evolved through a shared bond, rooted in African origins.
In announcing the production's return, the City of Miramar Commissioner, Alexandra P. Davis, commented on the connection that the diverse music had to the culture of the community.
"Part of who we are as a people, descendants from African and Caribbean roots, are reflected in the music, instruments and dance which make up our rich culture and heritage," Davis said in a statement. "When you listen to the lyrics of these artistes and feel the rhythm of the Afro-Reggae – inspired beat, it resonates deep within the soul." 
No artist understands the importance of reflection and representation in their music and community like this year's headliner, Koffee. The Grammy Award-winning artist spoke with Blavity about the honor of headlining this year's festival.