Culture
LL Cool J Says Lip Balm Companies 'Hated' The 'Black Lips' That Any Men-Loving Folk Would Otherwise Swoon Over
Welp, we did and still do love them.
Photo Credit: Getty Images
Men-loving folks have swooned over LL Cool J for decades, but his good looks couldn't save him from the ills of racism.
The rapper told The Blast his race prevented him from securing sponsorships with lip balm companies.
"They hated my black lips back then," he revealed.
Like what you're reading?
Get more in your inbox.
The Lip Sync Battle host also shared the status of his music career.
"Yeah, I'm gonna do another album," he said after a photographer asked if he wanted to make any more music.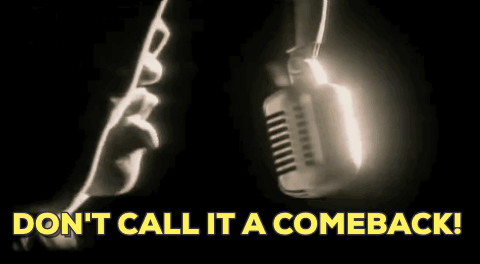 The "Accidental Racist" rapper and Dr. Dre revealed they have recorded more than 30 unreleased songs together during a discussion on LL's Sirius XM show, Rock The Bells Radio.
We did unbelievable music," LL said. "We have what, 30, 40 songs we've done together?"
"At least ... great s**t," Dre replied.
Unfortunately, we may not get a chance to hear it because the pair made the bops for fun, not profit.
"We've done a lot of experimenting," LL told Billboard. "We have 30 to 40 songs we recorded together that have never been released. We just create art and make music that's not necessarily for public consumption, but to just have fun and create."
The "Doin' It" rapper felt privileged to interview Dre, who is famously private.
"I wanted to gain some insight into his creative process, as far as what it's like to be in the studio with him, his love for collaboration, and having that perfectionist mindset," he continued. "We went deeper in that regard and he took it back from the beginning when he first fell in love with music. It's a peek behind the curtain of somebody who is really special in the world of music."
LL's most recent album, Authentic, was released in 2013. It was also the year he released the widely panned "Accidental Racist" with country singer Brad Paisley. The Queens native stood by the track even after he was clowned for it.
"It was an idealistic hypothesis about where we could be [as a nation] and where we could go if we found a little more empathy and a little more forgiveness," he told The Washington Post in 2017. "In the long run, I don't see how forgiveness and empathy can lose."
---
Sponsored Content
8 Tools You Should Use To Help Achieve Your Personal Goals